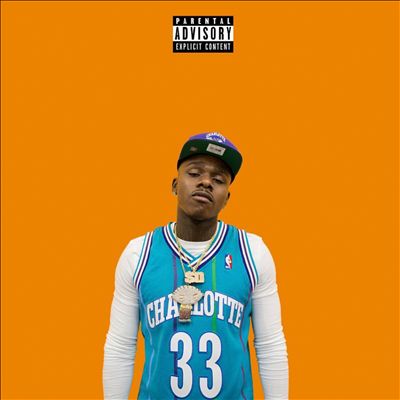 North Carolina rapper DaBaby dove headfirst into music, choosing to pursue rap full-time with no previous experience and quickly rising from underground mixtape maven to multi-platinum global superstar. Beginning in 2015 under the name Baby Jesus but soon altering that to DaBaby, he ambushed the music industry with constant mixtape releases, making waves with tracks like 2016's "Light Show" as well as performances at South by Southwest in 2015 and 2017. His style grew progressively harder and more aggressive as his discography expanded, with melodic and lighthearted flows becoming more confident and fluid by 2018's Blank Blank mixtape. Building upon the buzz of his early work, he topped the Billboard 200 with 2019's KIRK and 2020's Blame It on Baby, which featured the chart-topping single "Rockstar" with Roddy Ricch. Along with countless features on tracks for other artists, DaBaby released new projects like 2022's Better Than You, a collaborative mixtape with YoungBoy Never Broke Again, and the subsequent full-length Baby on Baby 2.
DaBaby was born Jonathan Kirk in Cleveland, Ohio, in 1991. By age six, he'd relocated to Charlotte, North Carolina, and spent his adolescence engaged in street life. In December 2014, he made a quick decision to become a rapper, taking the name Baby Jesus and issuing his NonFiction mixtape a month later. Never having been on a stage before, he headed to South by Southwest in the spring of 2015 and began making a name for himself with his visceral live performances. Kirk changed his name to DaBaby, going so far as to explain the "political reasons" for this decision in the lyrics to "DaBaby (Intro)," a short introduction to 2016's God's Work Resurrected, his first mixtape under the new moniker. This release featured a cameo from Boosie Badazz and attracted the attention of fans and peers alike. Multiple mixtapes followed in the coming months, with 2017 offerings Billion Dollar Baby, Baby Talk, Baby Talk 2, 3, and 4, and Back on My Baby Jesus Sh!t. 2018 continued in a similarly prolific fashion with Baby Talk 5 and Blank Blank.
DaBaby's regional acclaim and endless hustle led to a major-label deal in 2019 when he signed with Interscope. The label quickly released the Billboard 200 Top Ten hit Baby on Baby in March of that year, a sharply produced full-length that was preceded by increasingly surreal videos for the singles "Suge" and "Walker, Texas Ranger." After a string of features, DaBaby returned to solo work that September, releasing the introspective single "Intro." A deeply personal track that dealt with the death of his father, "Intro" became the first single from his sophomore album, KIRK. Featuring major-label contributions from the likes of Nicki Minaj, Chance the Rapper, and Migos, the set was released later that month and entered the Billboard 200 at number one. DaBaby received two Grammy nominations for "Suge," Best Rap Song and Best Rap Performance.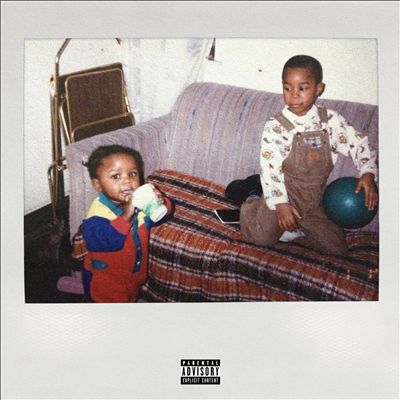 In April 2020, he returned with his third studio album, Blame It on Baby, which featured appearances by Future, A Boogie wit da Hoodie, Ashanti, Megan Thee Stallion, and others. Included on the record was the chart-topping Billboard Hot 100 single "Rockstar" with Roddy Ricch. In November of that year, DaBaby issued the EP My Brother's Keeper (Long Live G). The EP was released just weeks after the rapper's older brother Glen committed suicide, and most of the lyrical content dealt with the grief and heavy emotions surrounding that loss. A non-album track, "Masterpiece," arrived in January 2021. That July, while performing at the Rolling Loud Festival, DaBaby made several homophobic remarks that resulted in both backlash from fans and his removal from multiple festival lineups. He eventually issued an apology for his remarks, but quickly deleted the social media post that he used to make the apology, further complicating the situation.
In November 2021, DaBaby announced his Live Show Killa tour at the same time he surprise-released the EP Back on My Baby Jesus Sh!t Again. The six-song mixtape was an unofficial sequel to his 2017 project Back on My Baby Jesus Sh!t, and featured cameo appearances from Kodak Black and 21 Savage. In March 2022, DaBaby released Better Than You, a collaborative mixtape with Louisiana rapper YoungBoy Never Broke Again, that rose to the Top Ten of the Billboard charts and yielded a pair of hits in "Neighborhood Superstar" and "Bestie." Baby on Baby 2, a sequel to his 2019 LP, arrived in September along with two stand-alone singles, "Waitress" and "Tough Skin." The album debuted at number 34 on the Billboard 200. 2023 saw the release of the EP Call Da Fireman, which included the charting single "Shake Sumn."