A brilliant fusion of the Beatles, Squeeze, Guided by Voices, and power pop influences both vintage and contemporary, Cotton Mather are one of those rare power pop groups who transcend their inspirations to create powerful and original music of their own. Formed in Austin, Texas in 1991, the original Cotton Mather (named after the famous Puritan preacher and author) lineup consisted of singer/guitarist Robert Harrison; his main foil, guitarist Whit Williams; bassist Matt Hovis; and drummer Greg Thibeaux, who doubled on guitar. This lineup recorded a demo, Crafty Flower Arranger, in 1992, which was never officially released but was widely bootlegged in the wake of the group's later success. Some tracks were re-recorded in far superior versions on the band's debut album, 1994's Cotton Is King. The Squeeze influence is particularly strong on this record; Harrison sounds uncannily like Glenn Tilbrook on several songs.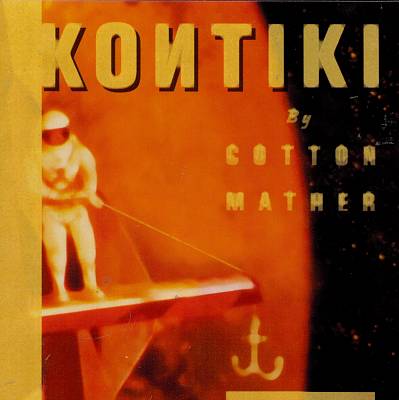 Hovis and Thibeaux split after Cotton Is King. Williams began to double on bass and Dana Mizer joined as the new drummer. The trio recorded its second album, 1998's Kontiki, on borrowed equipment in Harrison's garage, before handing the tapes over to producer Brad Jones to remix and add instruments. The resulting album, a mélange of lo-fi production tropes and classic pop hooks, was rapturously received in the American pop underground, although its limited distribution kept it from breaking through in any meaningful way. Add the fact that Mizer left the group before the album was even released (although he does appear in the group photo on the sleeve) and it seemed like Cotton Mather were destined to fade into obscurity.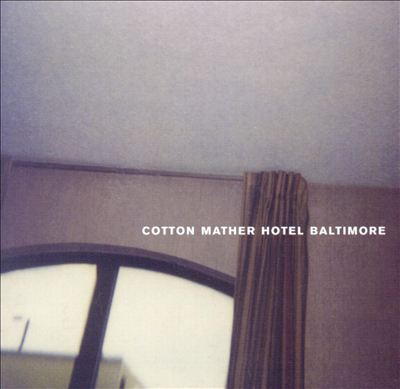 And they might have done just that, except for a fortuitous set of circumstances. Oasis guitarist and songwriter Noel Gallagher somehow got his hands on a copy of Kontiki, and in a rare moment of clarity, realized that what Cotton Mather was doing was a far superior and much more original version of what Oasis themselves had been attempting for years. Gallagher began talking up the American band to the British press, with the eventual result that the British psych-pop label Rainbow Quartz reissued Kontiki in the U.K. in late 1998. It was a massive indie hit, with the brilliant "My Before and After" even gaining a fair amount of radio airplay. Harrison and Williams quickly redrafted Mizer into the band and added new bassist Josh Gravelin for a successful U.K. tour, after which the foursome recorded 1999's Hotel Baltimore EP.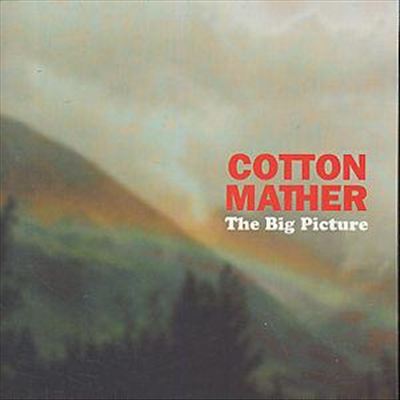 The revived group began recording a third full-length, with Jones again producing, in early 2001. The resulting album, The Big Picture, was released by Rainbow Quartz in late 2001. Parting ways in 2003, the bandmembers formed new groups. Most notable among them was Harrison's Future Clouds & Radar, who released two well-received albums late in the decade. Cotton Mather's legacy proved strong, however, and in 2012 -- thanks to fan support solicited through a Kickstarter campaign -- Harrison released a deluxe double-disc reissue of Kontiki on his own Star Apple Kingdom label. He also got the band back together for a reunion performance at 2012's SXSW, playing the album in its entirety. Harrison soon began working on a new Cotton Mather project, delving into the I Ching for inspiration with a plan to write 64 songs, one for each of the book's hexagrams. Working with a group of musicians who included longtime collaborator Whit Williams, Harrison began recording the songs at his home studio. The first batch of completed songs was released as the Death of the Cool album in August of 2016 on Star Apple Kingdom.