Primarily consisting of vocalist/musician John Balance and programmer/visual artist Peter Christopherson, along with various other members and contributors, Coil were one of the most beloved, mythologized groups to emerge from the British post-industrial scene. Initially established as an offshoot of Throbbing Gristle and Psychic TV in 1982, the band spent more than two decades making uncompromising, often unspeakably beautiful music that explored themes related to alchemy, dreams, the occult, drugs, and sexuality. They have remained a longstanding influence on genres such as goth rock, dark ambient, neofolk, techno, and experimental music in general. The apocalyptic Horse Rotorvator (1986) is often regarded as Coil's masterwork, and one of the best albums of the 1980s. The group flirted with acid house on 1991's Love's Secret Domain before embarking on side projects such as ELpH and Black Light District, which explored the possibilities of drone. Subsequent releases alternated between lyrical works such as 1999's Musick to Play in the Dark and more experimental recordings like 2000's noisy Constant Shallowness Leads to Evil. Following Balance's untimely death in 2004, Coil officially ceased to exist, and the group's final album, The Ape of Naples, was released in 2005. Since Christopherson's death in 2010, numerous additional posthumous releases and reissues have surfaced, including the '90s-era studio album Backwards and soundtracks such as Sara Dale's Sensual Massage.
John Balance began using the name Coil for his solo work in 1982. Christopherson joined the following year, and the duo made their debut performance at London's Magenta Club. The pair also collaborated with John Gosling (who, like both Balance and Christopherson, had participated in Psychic TV) as part of the Zos Kia project. Transparent, credited to both Zos Kia and Coil, was released in early 1984. Soon after, Coil released the one-sided, 17-minute single How to Destroy Angels. Balance and Christopherson then recruited the aid of Possession's Stephen Thrower, J.G. "Foetus" Thirlwell, and Gavin Friday to record their full-length 1984 bow, Scatology, an intense, primal work of sculpted industrial noise thematically devoted to the concepts of alchemy and transmutation.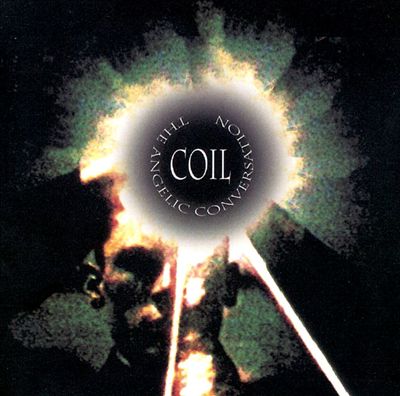 Coil spent the next period of their existence exploring visual media. In late 1984, they recorded a rendition of "Tainted Love," producing a widely banned, hallucinogenic video clip featuring Soft Cell's Marc Almond as the Angel of Death. Despite considerable controversy at home, the video ultimately found its way to the archives of the Museum of Modern Art. Coil wrote the music to Derek Jarman's 1985 film The Angelic Conversation, eventually issuing the soundtrack in 1994. Following 1986's Nightmare Culture -- a collaboration with Boyd Rice produced as a split release with Current 93 -- Christopherson and Balance invited Stephen Thrower to join the group in a full-time capacity. As a trio, they recorded 1986's Horse Rotorvator, an LP introducing classical, jazz, and Middle Eastern textures into the mix, as well as the EP The Anal Staircase.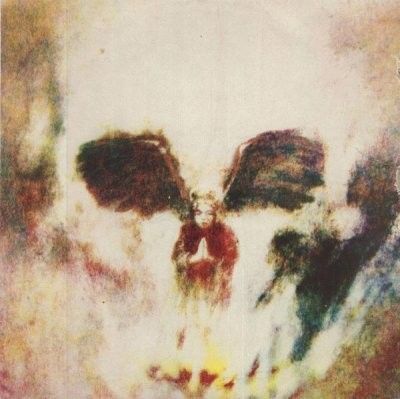 In 1987, Coil issued The Unreleased Themes for Hellraiser, a collection of atmospheric gothic instrumentals commissioned for but ultimately cut from the Clive Barker horror film, followed by Gold Is the Metal (With the Broadest Shoulders), a collection of demos and outtakes from the Horse Rotorvator sessions. Unnatural History, a compilation of rare and unreleased tracks, effectively ended the first phase of the band's career in 1990. When Coil resurfaced a year later with Love's Secret Domain, their music reflected the strong influence of acid house culture. Stolen and Contaminated Songs, another outtakes album focusing on the Love's Secret Domain era, followed in 1992.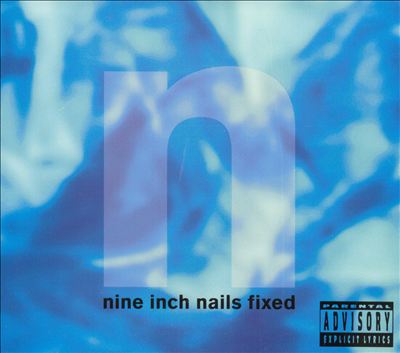 Drew McDowall began working with Coil during the early '90s, becoming a full-fledged member in 1995. During this era, Coil were signed to Nine Inch Nails frontman Trent Reznor's Nothing Records label, which was to release the group's album Backwards. While the record wasn't released at the time, Coil received a significant amount of mainstream exposure through their appearances on NIN's remix releases Fixed, Further Down the Spiral, and Closer to God. Additionally, they recorded the LP Worship the Glitch, issued under the name ELpH, and in 1996 cut A Thousand Lights in a Darkened Room as Black Light District.
Across 1998 and 1999, Coil issued a series of four themed EPs: Spring Equinox, Summer Solstice, Autumn Equinox, and Winter Solstice (later compiled for Moon's Milk [In Four Phases]). After adding Thighpaulsandra to the lineup, they released Astral Disaster (1999), Musick to Play in the Dark, Vol. 1 (1999) and 2 (2000), Queens of the Circulating Library (2000), and several other limited releases. They also resumed concert activity for the first time since the early '80s, issuing a series of four Live albums in 2003.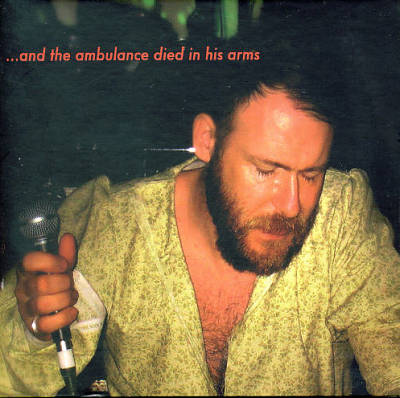 On November 13, 2004, Balance fell from the second-floor landing of his house and passed away. The final Coil recordings featuring his involvement, including ...And the Ambulance Died in His Arms and The Ape of Naples, were released the following year. After Balance's tragic death, Christopherson relocated to Thailand, continued recording music as the Threshold HouseBoys Choir, and performed concerts with a briefly reunited Throbbing Gristle, in addition to beginning several Coil archival projects, including a projected reissue of their entire catalog. The New Backwards, an updated version of the Backwards sessions, was given a limited release in 2008 as part of a vinyl reissue of The Ape of Naples on Important Records, followed by a stand-alone CD release. A massive box set of live Coil DVDs called Colour Sound Oblivion appeared in 2010.
Christopherson passed away in his sleep on November 24, 2010. Coil associate Danny Hyde authorized the 2014 Cold Spring release Recoiled, which consisted of previously unreleased Coil remixes of tracks from Nine Inch Nails' The Downward Spiral. The following year, Backwards was given a release on the label, and several Coil reissues briefly surfaced as part of the long-gestating Threshold Archives series. In 2017, Optimo Music released A Cold Cell in Bangkok, a 2008 Christopherson remix of The Ape of Naples track "Cold Cell." Further Coil reissues and archival releases appeared on labels such as Dais and Prescription. Swanyard, a compilation of previously unreleased mixes and version from Hyde's archive, was issued by Infinite Fog Productions in 2019. The Gay Man's Guide to Safer Sex + 2, featuring music from a VHS-only 1992 sexual education documentary, appeared on Musique pour la Danse. Another previously unreleased soundtrack, Sara Dale's Sensual Massage, was issued by Infinite Fog in 2020.