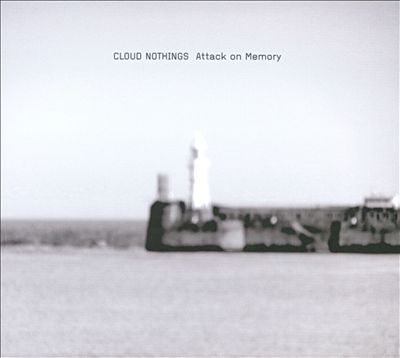 Cloud Nothings is the brainchild of Dylan Baldi, a Cleveland, Ohio native who was still in his teens when the buzz about his music started. On early releases such as 2011's self-titled debut album, the project was a one-man band specializing in lo-fi punk-pop. Once Baldi recruited other members to give his music more heft, as on 2012's Attack on Memory, Cloud Nothings came into its own. The band mastered its mix of hardcore intensity and deceptively sweet melodies on later albums including 2018's Last Building Burning. With 2021's The Shadow I Remember, Baldi and company gave a newfound maturity to the pithy pop of the project's early days.
Cloud Nothings began in 2009, when Baldi, then a freshman at Case Western Reserve University studying music/audio technology, recorded songs in his parents' basement when he returned home on the weekends. He posted his songs online under a variety of band names, one of which was Cloud Nothings. After uploading the songs "Hey Cool Kid" and "Whaddaya Wanna Know" to his MySpace page, a promoter asked Cloud Nothings to open a Brooklyn show for Woods and Real Estate, and Baldi's imaginary band became a real one when he assembled a lineup for the December 2009 gig.
Baldi dropped out of school to focus on Cloud Nothings and issued a flurry of 2010 releases that included singles on the Group Tightener and Old Flame Records labels as well as the Turning On EP. On the strength of all this music, Baldi signed to Wichita Records in the U.K. and to Carpark in the U.S. Later that year, Carpark reissued Turning On with selected tracks from his other singles.
Along with dates with Wavves, Titus Andronicus, and Best Coast, Baldi began work on Cloud Nothings' full-length debut in Baltimore, Maryland's Copycat Building studio with producer Chester Gwazda. The results of those sessions became Cloud Nothings, which arrived in January 2011. A few months later, Baldi and his band went into the studio with Steve Albini to make 2012's much rawer, heavier Attack on Memory. That July saw the release of the Live at Grog Shop EP, which captured a particularly blistering set from Cloud Nothings' tour in support of Attack on Memory.
During a break in the band's heavy touring schedule, in 2013 Baldi took some time to put the finishing touches on new material. Soon after, the band headed into a Hoboken, New Jersey studio with producer John Congleton to lay down tracks for Cloud Nothings' fourth album, 2014's Here and Nowhere Else. That year, Baldi collaborated with Wavves' Nathan Williams on No Life for Me, a split album released by Williams' Ghost Ramp label in 2015. Cloud Nothings returned in 2017 with Life Without Sound, a more polished-sounding set recorded in El Paso, Texas with producer John Goodmanson. For 2018's raw Last Building Burning, the band worked with producer Randall Dunn, who helped bring the intensity of Cloud Nothings' concerts to the studio. When the COVID-19 global pandemic brought live music to a standstill in 2020, the band created that July's jangly, melancholy The Black Hole Understands with filesharing and socially distanced recording sessions in Philadelphia and Cleveland. Cloud Nothings returned the following February with The Shadow I Remember, which revisited the hooky pop of Baldi's early days and featured production by Steve Albini as well as contributions from Brett Naucke and Ohmme's Macie Stewart.