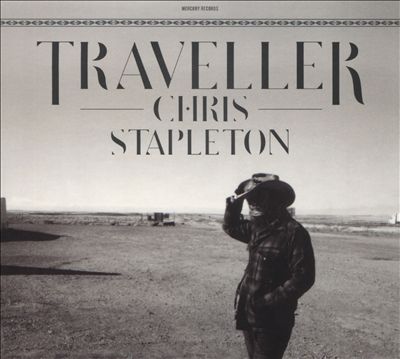 Chris Stapleton appeared to be one of those overnight storybook sensations: a troubadour who came out of nowhere to become a major star in the autumn of 2015 on the strength of his debut album, Traveller. Like most overnight sensations, Stapleton had a long, hard road behind him. He had been laboring behind the scenes in Nashville for years, leading the progressive bluegrass group the SteelDrivers and working as a professional songwriter, scoring hits with George Strait ("Love's Gonna Make It Alright"), Kenny Chesney ("Never Wanted Nothing More"), Luke Bryan ("Drink a Beer"), and Darius Rucker ("Come Back Song"). These tunes just scratched the surface of Stapleton's résumé: Brad Paisley, Luke Bryan, Dierks Bentley, and Tim McGraw all recorded his songs, as did Adele, who cut "If It Hadn't Been for Love" as a bonus track for her 2011 smash 21. All these covers signaled a deep reservoir of goodwill within the industry for the songwriter, and this goodwill bubbled to the surface in the fall of 2015, when he took home three major trophies at the Country Music Association Awards: Best Male Vocalist, Album of the Year, and New Artist of the Year. With his visibility boosted, Stapleton won his first Grammy (Best Country Album) for second studio album From a Room: Vol. 1. Awards signaled his popularity within the industry, but Stapleton's soulful blend of throwback country, classic rock, and soul showcased on his breakthrough 2015 hit "Nobody to Blame" and the 2017 Country Airplay chart-topper "Broken Halos," proved to be both popular and influential, moving mainstream country in a rootsier direction during the course of the late 2010s. The next decade saw Stapleton issue his fourth album, Starting Over, and contribute to a Metallica tribute project.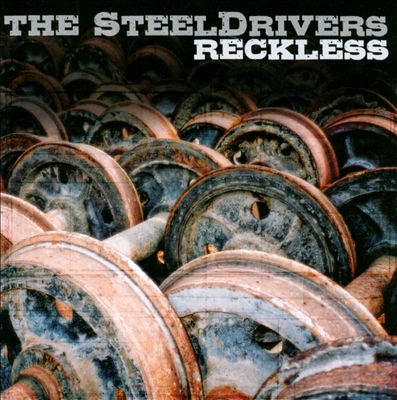 Stapleton's success was a long time coming. A native of Kentucky -- he was born in Lexington and raised in the smaller Staffordsville -- he moved to Nashville in 2001 in hopes of making it in country music. He signed a publishing deal with Sea Gayle Music and started to work steadily, writing songs and paying bills through various jobs, and playing music all the while. In 2008, he formed the SteelDrivers, a bluegrass group that received quite a bit of acclaim over the next two years. In 2009, the group was named Emerging Artist of the Year by the International Bluegrass Music Association, and the following year they received three Grammy nominations, including Best Bluegrass Album, for Reckless. Despite this success, Stapleton left the group in April 2010 and formed the Jompson Brothers with guitarist Greg McKee, bassist J.T. Cure, and drummer Brad McNamee. By 2013, the Southern rock band was no more, and Stapleton signed with Mercury Nashville, releasing "What Are You Listening To?" in October of that year. The single didn't go anywhere, so its accompanying album was scrapped, and he recorded a new record with co-producer Dave Cobb. This is the album that became Traveller, his solo debut.
Traveller appeared in May 2015 to strong reviews but it didn't do much on country radio; in fact, it was overshadowed by the chart-topping "Crash and Burn," a song Stapleton wrote with Jesse Frasure that was turned into a hit by Thomas Rhett. Nevertheless, its warm reception by critics and peers meant that it racked up a number of CMA nominations and, in a surprise to most observers, it took home three awards that December: Best Male Vocalist, New Artist of the Year, and Album of the Year. Suddenly, Stapleton was a hot property, receiving four Grammy nominations a few weeks after the CMAs, and soon, all that acclaim turned into sales, with Traveller reaching number one on the U.S. country charts and receiving a gold certification from the RIAA, while "Nobody to Blame" became his first country radio hit. "Parachute" charted even higher later in 2016, and Stapleton spent the rest of that year working on his second album with producer Dave Cobb. Recorded at Nashville's RCA Studio A, From A Room was divided into two parts, with the first arriving in May 2017 and the second following later that year. From a Room: Vol. 1 wound up snagging the CMA for Album of the Year prior to the November release of From a Room: Vol. 2. It then won the Grammy for Best Country Album the following spring. Over the next few years, Stapleton remained active in various collaborative projects, co-writing a handful of songs for Justin Timberlake's Man of the Woods album, guesting alongside Bruno Mars on Ed Sheeran's song "Blow," and even appearing as an extra on an episode of HBO's Game of Thrones.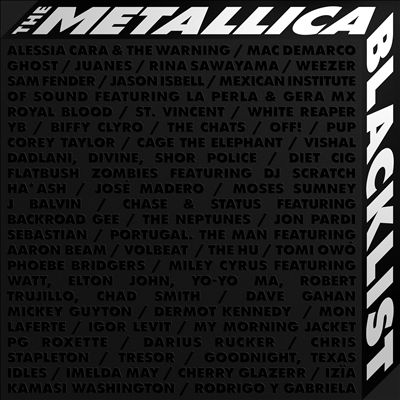 Stapleton returned in 2020 with Starting Over, an album featuring Benmont Tench and Mike Campbell of Tom Petty & the Heartbreakers. Another country chart-topper, it also made a number three showing on the Billboard 200. The following year Stapleton participated in the Metallica tribute project The Metallica Blacklist with a cover of "Nothing Else Matters."