After making a successful run at the British charts in the late '60s, Cat Stevens left behind the pop-oriented style of his early days and became one of the most celebrated folk-rock singer/songwriters of the era. It was all thanks to landmark albums like 1970's Tea for the Tillerman and its 1971 follow-up, Teaser and the Firecat. His earthy voice, introspective lyrics, and themes of spirituality struck a chord with audiences around the world, turning songs like "Wild World," "Father and Son," and "Peace Train" into anthems for a generation seeking comfort from the turbulent 1960s. As his popularity peaked in the front half of the '70s, Stevens began to chafe at the effects of his stardom, and after a near-death experience in 1976, he began a religious conversion to Islam. By 1978, he had formally changed his name to Yusuf Islam and retired from popular music. Over the next several decades, he remained focused on his family and devoted himself to humanitarian aid, charitable causes, and educational efforts. His musical pursuits eventually began to re-emerge in the 1990s with a series of Muslim children's albums, and in 2006 he returned to Western pop with the album An Other Cup, released under the name Yusuf. Still a devout Muslim, he found a balance between his faith and honoring the work he'd previously made as Cat Stevens. The ensuing decade was marked by continued charitable work, a return to touring, and the release of more pop-oriented Yusuf albums like 2014's bluesy Tell 'Em I'm Gone and 2017's Grammy-nominated The Laughing Apple.
Born Steven Demetre Georgiou, Stevens was the son of a Swedish mother and a Greek father who ran a restaurant in London. He became interested in folk music and rock & roll in his teens while attending Hammersmith College and in 1965 began performing under the name Steve Adams. Mike Hurst, a former member of the folk-pop group the Springfields who had become a record producer, heard him and took him into a recording studio to cut his composition "I Love My Dog." This demo prompted Decca Records to sign him and assign him to its newly formed Deram subsidiary. By this time, he'd begun using the name Cat Stevens, in part because a girlfriend had told him he had eyes like a cat. "I Love My Dog" reached the British charts in October 1966, peaking in the Top 40. Stevens' next single, "Matthew & Son," entered the charts in January 1967 and just missed getting to number one (in America, it grazed the bottom of the charts). It was another self-written effort, and Stevens' reputation as a writer was further enhanced by the success of his song "Here Comes My Baby," which was recorded by the Tremeloes and entered the British charts in February, reaching the Top Five. (In America, it peaked just outside the Top Ten.)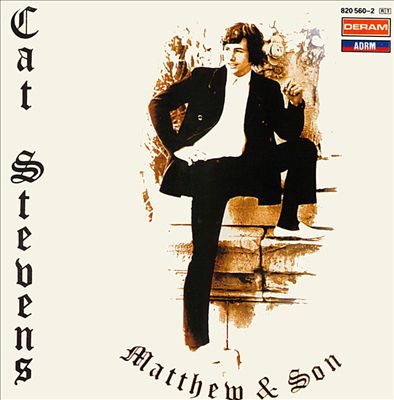 Stevens' third single, "I'm Gonna Get Me a Gun," entered the British charts in March and reached the Top Ten, preceded by his debut album, Matthew & Son, also a Top Ten entry. In May, P.P. Arnold got into the British charts with Stevens' composition "The First Cut Is the Deepest," peaking in the Top 20. (Ten years later, Rod Stewart topped the U.K. charts and reached the U.S. Top 20 with his revival of the song. Sheryl Crow revived it for an American Top 20 hit in 2003.) Stevens' fourth single, "A Bad Night," was in the charts in August, peaking in the Top 20. That was a disappointment, considering his previous success, and his next records continued this decline: "Kitty," his fifth single, barely made the charts in December, while New Masters, his second album, failed to chart at all, part of which was due to a lack of label support. Further complicating matters, Stevens contracted tuberculosis in February 1968 and was hospitalized for three months, after which he spent the remainder of the year recuperating. Released in July 1969, his intended comeback single, "Where Are You," failed to make an impact and he subsequently parted ways with Deram.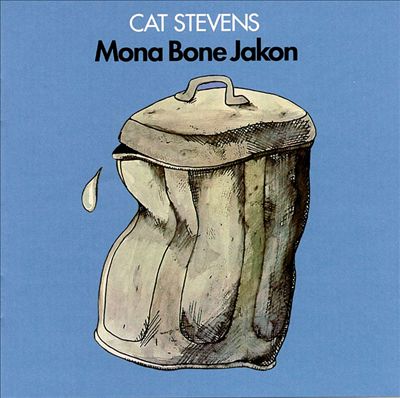 Disillusioned by his experience in the music business and having reached a sort of spiritual epiphany during his convalescence, Stevens began writing more personal, introspective material. He signed a new contract with Island Records and released his third album, Mona Bone Jakon, in April 1970. Drawn from the album, the single "Lady D'Arbanville" was issued in June 1970 and became his third Top Ten hit in the U.K., causing Mona Bone Jakon to chart modestly in July. Stevens' talent as a songwriter for others had not deserted him; in August, Jimmy Cliff entered the British charts with his composition "Wild World" reaching the Top Ten. With a backlog of material, Stevens had a second Island album, Tea for the Tillerman, out in November; it made the U.K. Top 20. In America, where his Island recordings were licensed to A&M Records, Mona Bone Jakon had not charted, but Tea for the Tillerman marked his American LP chart debut in February 1971, followed shortly by the single release of his own recording of "Wild World," which appeared on the album; it peaked in the Top 20. With that, Stevens suddenly became a major star in the U.S. Tea for the Tillerman reached the Top Ten and went gold; Mona Bone Jakon finally reached the charts (it was belatedly certified gold in 1976), and Deram reissued Matthew & Son and New Masters as a two-LP set, which also charted. Stevens was hailed as one of the most important figures in the popular folk-rock singer/songwriter trend at the time, along with James Taylor, Carole King, and others.
In June 1971, Stevens released a new single, "Moonshadow," which made the Top 40 in the U.S. and the U.K. This was followed in September by "Peace Train," which hit the pop Top Five and reached number one in the easy listening charts in the U.S., just in advance of Stevens' fifth album, Teaser and the Firecat. An immediate gold record, the LP just missed the top of the U.S. charts and hit the Top Five in the U.K. In addition to "Moonshadow" and "Peace Train," it contained "Morning Has Broken," an adaptation of a hymn, which became Stevens' second consecutive easy listening number one and reached the pop Top Ten on both sides of the Atlantic. Meanwhile, Deram compiled another collection of juvenilia, Very Young and Early Songs, which peaked in the U.S. Top 100 in early 1972, as did a belated American release of the single "Where Are You?"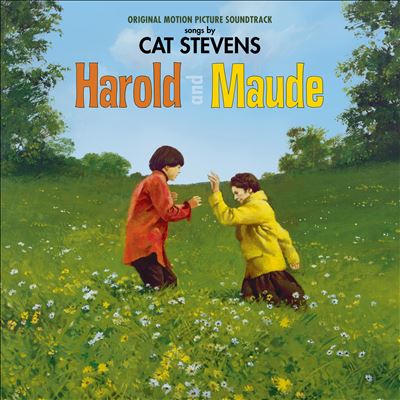 Stevens contributed new and old songs to the film Harold and Maude, a black comedy that became a cult success after its release in 1972, though no soundtrack album was released. (The previously unreleased songs from the film finally turned up on his album Footsteps in the Dark: Greatest Hits, Vol. 2 in 1984.) He also toured and worked on his sixth album, Catch Bull at Four. A slightly harder-rocking effort, the LP, released in October 1972, represented Stevens' commercial peak: it hit number one in the U.S. and just missed duplicating that feat in the U.K., earning gold-record status immediately. Different singles from the album were released in the two countries, in the U.S. "Sitting" and in the U.K. "Can't Keep It In"; both reached the Top 20.
Once again feeling the strains of pop stardom, Stevens left the U.K. in early 1973 for tax reasons and moved to Brazil; he donated the money he would have paid in taxes to charity. He became a UNICEF Goodwill Ambassador, and during his five years in Brazil, he performed less often and became more reluctant to grant interviews. In June 1973, he released a new single, "The Hurt," which made the U.S. Top 40. It was followed in August by his seventh album, Foreigner, an ambitious effort that featured an entire LP side given over to a musical suite. The record was another massive commercial success, peaking inside the Top Five in the U.S. and U.K. and going gold instantly. His major appearance for the year was a 90-minute performance on the American TV show In Concert in November.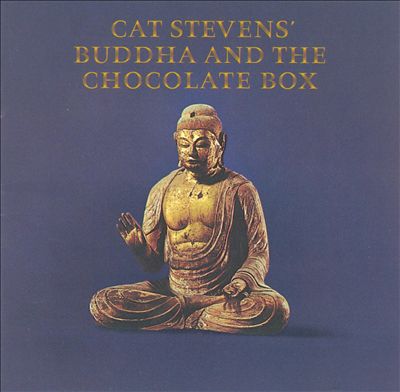 Stevens issued his eighth album, Buddha and the Chocolate Box, in March 1974, preceded by the single "Oh Very Young," a Top Ten hit. As usual, the album made the U.S. and U.K. Top Five and went gold upon release. In July, Stevens released an independent summer single, a revival of Sam Cooke's "Another Saturday Night," and it made the U.S. Top Ten and the U.K. Top 20. In November, A&M extracted "Ready" from Buddha and the Chocolate Box and released it as a single that made the Top 40. Stevens' Greatest Hits LP was released in June 1975 and was, predictably, a big success, eventually selling over three million copies in the U.S. alone. "Two Fine People," a new song featured on it, reached the American Top 40. Stevens had his ninth regular album release, Numbers, ready by November. While it did make the Top 20 in the U.S. and was eventually certified gold, it didn't generate a Top 40 single and it missed the charts entirely in the U.K. Stevens took 18 months to deliver his tenth album, Izitso, in May 1977. It restored some of his commercial clout, hitting the U.S. Top Ten and being certified gold in a month, while reaching the U.K. Top 20, and the single "(Remember the Days of The) Old School Yard" made the Top 40 in America and charted in Great Britain.
On December 23, 1977, Stevens formally became a Muslim and adopted the name Yusuf Islam. Notwithstanding this change, there was an 11th and final Cat Stevens album, Back to Earth, released in December 1978; it sold modestly. With that, Yusuf Islam announced his retirement from the pop music business. He entered into a marriage that eventually produced five children, auctioned off his instrument collection, and focused on his family and supporting various humanitarian efforts. He played a major role in founding the Muslim Aid charity supporting victims of the Ethiopian famine and also established a Muslim primary school near London. He was not widely heard from for another ten years, until he made news at the end of the '80s by commenting on the Ayatollah Khomeini's fatwa against novelist Salman Rushdie for writing the book The Satanic Verses. Islam later explained he was not calling for Rushdie's death but that he was defining Islamic law in the same way a Bible student would "quote the legal punishment of a person who commits blasphemy in the Bible." Still, "classic rock" radio stations discontinued playing him as a result, and he was the subject of significant backlash in the press.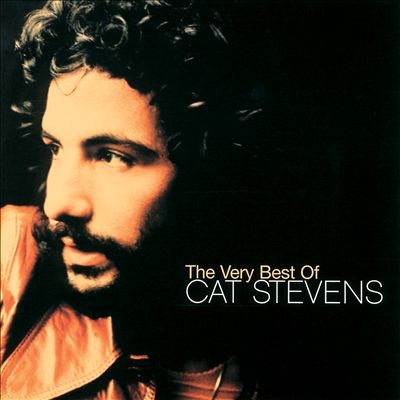 In 1990, the compilation album The Very Best of Cat Stevens reached the U.K. Top Five. In the years that followed, he slowly began to resume a recording career, founding his own studio and label called Mountain of Light and releasing 1995's spoken word LP The Life of the Last Prophet. Following two more releases in a similar vein, he offered up an educational children's album called A Is for Allah, which came out in 2000. Meanwhile, his charitable efforts continued, and in the late '90s he and his wife, Fawziah, founded a charitable organization called Small Kindness to aid survivors of the conflict in the Balkans.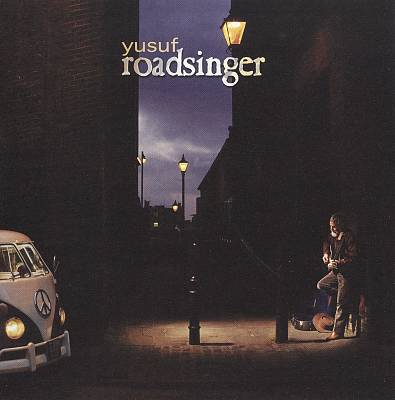 Between the 2000 reissues of his entire Cat Stevens catalog and his public denouncement of the 9/11 attacks in New York, Islam's visibility continued to increase, and after a few more children's albums, he decided to re-enter the world of Western music. Released in 2006 and credited simply to Yusuf, An Other Cup was his first pop-oriented album in almost 30 years. In addition to making promotional appearances in print, radio, and television in support of the album, he also began to perform more of his earlier catalog. In early 2009, he collaborated with "fifth Beatle" Klaus Voormann for a cover version of George Harrison's "The Day the World Gets 'Round." All proceeds from the song were donated to a charity to help the children of war-torn Gaza. Later that same year, he released another pop album, Roadsinger. Yusuf toured often during the years after its release, and in 2010 he appeared at The Rally to Restore Sanity and/or Fear, an event hosted in Washington, D.C., by American satirists Jon Stewart and Stephen Colbert; Yusuf sang "Peace Train" as a counterpoint to Ozzy Osbourne's "Crazy Train," while both were followed by the O'Jays' performance of "Love Train." The year 2012 saw the premiere of Moonshadow, a stage musical built around Stevens' best-known songs, which opened in Melbourne, Australia. In April 2014, he was inducted into the Rock & Roll Hall of Fame. In October of that same year, a third album under the Yusuf name appeared, Tell 'Em I'm Gone. The album, produced by Rick Rubin and featuring guitar work from Richard Thompson, saw Yusuf returning to the early blues and R&B that had inspired him as a young man.
In 2016, Yusuf celebrated the 50th anniversary of his 1967 debut single, "I Love My Dog," with A Cat's Attic Tour, which was only his second North American tour since 1978. The following year he delivered the studio album The Laughing Apple, which featured the newly penned single "See What Love Did to Me," as well as re-recorded versions of some of his own songs from 1967. Credited dually as Yusuf/Cat Stevens, it was the first release to feature his former stage name since 1978 and earned a Grammy nomination for Best Folk Album. Fifty years after the release of his international breakthrough album, Yusuf/Cat Stevens revisited the songs of Tea for the Tillerman on 2020's Tea for the Tillerman 2, in which he and producer Paul Samwell-Smith re-recorded all 11 songs with new arrangements.