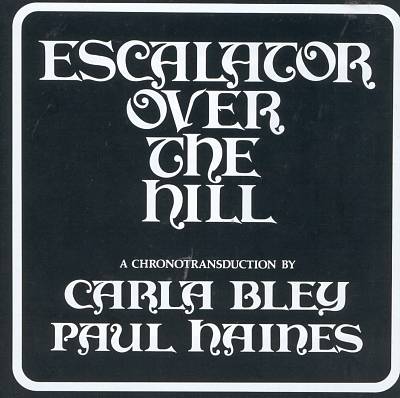 A highly regarded pianist, composer, and arranger, Carla Bley has been at the forefront of avant-garde jazz and modern creative music since the 1960s. She initially emerged as a composer, working closely with her first husband, pianist Paul Bley, as well as progressive artists like George Russell and Jimmy Giuffre. She is a founder of the Jazz Composers' Orchestra and her long-form jazz opera Escalator Over the Hill stands as a distinct stylistic signpost of the era. Bley has worked with a host of free-jazz icons -- including Pharaoh Sanders, Steve Lacy, and Peter Brotzmann, among others -- and continued to compose challenging genre-bending works into the 21st century. Along with her many large-ensemble works, she has regularly collaborated in a trio with her partner, bassist Steve Swallow, and saxophonist Andy Sheppard, issuing albums like 2013's Trios, 2016's Andando el Tiempo, and 2020's Life Goes On.
Born Carla Borg in 1936 in Oakland, California, Bley learned the fundamentals of music as a child from her father, a church musician. Thereafter, she was mostly self-taught. She moved to New York around 1955, where she worked as a cigarette girl and occasional pianist. She married pianist Paul Bley, for whom she began to write tunes (she also wrote for George Russell and Jimmy Giuffre). In 1964, with her second husband, trumpeter Michael Mantler, Bley formed the Jazz Composer's Guild Orchestra, which a year later became known simply as the Jazz Composer's Orchestra. Two years later, Bley helped found the Jazz Composer's Orchestra Association, a nonprofit organization designed to present, distribute, and produce unconventional forms of jazz.
In 1967, vibraphonist Gary Burton's quartet recorded Bley's cycle of tunes A Genuine Tong Funeral, which brought her to the attention of the general public for the first time. Bley composed and arranged music in 1969 for Charlie Haden's Liberation Music Orchestra. In 1971, she completed the work that cemented her reputation, the jazz opera Escalator Over the Hill. In the '70s and '80s, Bley continued to run the JCOA and compose and record for her own Watt label. The JCOA essentially folded in the late '80s, but Bley's creative life continued mostly unabated. For much of the past two decades, she's maintained a midsized big band with fairly stable personnel to tour and record. She's also worked a great deal with the bassist Steve Swallow, in duo and in ensembles of varying size.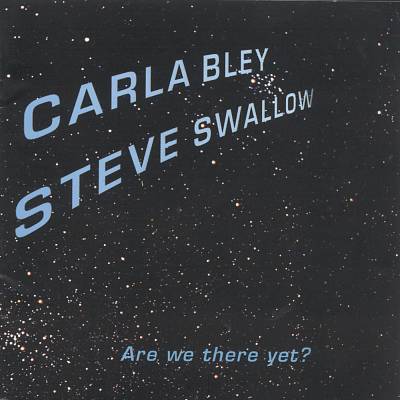 Bley wrote the music for the soundtrack to the 1985 film Mortelle Randone. She also contributed new compositions to the Liberation Music Orchestra's second incarnation in 1983. All through the '80s, '90s, and into the new millennium, Bley continued releasing albums through ECM, ranging from duets with bassist Steve Swallow to the Very Big Carla Bley Band. She issued a third duets album with Steve Swallow, Are We There Yet?, in 2000; Looking for America in 2003; The Lost Chords Find Paolo Fresu in 2007; and the big-band album Appearing Nightly in 2008.
Bley returned in 2013 with Trios, featuring Swallow and saxophonist Andy Sheppard; the album marked the very first time that the pianist recorded for ECM proper instead of WATT, which had been her home for over 40 years. Her next ECM effort, 2016's Andando el Tiempo, also showcased her trio with Swallow and Sheppard, as did 2020's Life Goes On.