Emerging just as bro-country began its long fade in the mid-2010s, Brett Eldredge knew his way around a sunny good-time anthem, but as his career progressed, he gravitated toward his wheelhouse: a country crooner with a predilection for love songs. Eldredge's biggest hits arrived at the outset of his career, when he scored three back-to-back number one singles -- "Don't Ya," "Beat of the Music," and "Mean to Me" -- from his 2012 debut album, yet he remained a fixture in the Country Top Ten through the rest of the decade thanks to such romantic pop tunes as the 2016 ballad "Wanna Be That Song" and 2018's breezy "Love Someone."
Brett Eldredge was born in Paris, Illinois on March 23, 1986, and grew up listening to singers Ray Charles, Frank Sinatra, and Bobby Darin. After hearing Brooks & Dunn at the age of 16, he became fascinated by country music, a fascination that stayed with him when he began attending Elmhurst College in Chicago. After a trip to Nashville, where he heard his cousin Terry Eldredge (a veteran of Dolly Parton's band and a member of the Grascals) play at the Station Inn, Eldredge was inspired to transfer to Middle Tennessee State University, immersing himself in the vocal stylings of country singers like George Jones, Ray Price, and Vince Gill. He also began working on writing his own material and started performing at songwriter nights in the Nashville area. Eventually he was introduced to producer and publisher Byron Gallimore, who signed Eldredge to his publishing company and encouraged him to keep writing songs.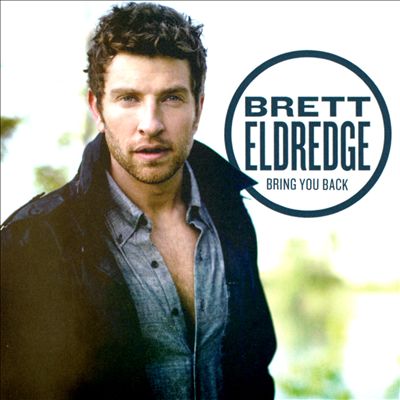 Eldredge began tracking some of the best of his compositions, and following a showcase in Nashville, signed a recording offer from Atlantic Records. Eldredge's first single, "Raymond," a poignant song about an Alzheimer's patient, was issued in September 2010 and earned respectable radio play. Eldredge's next single, 2011's "It Ain't Gotta Be Love," didn't fare as well, but 2012's "Don't Ya" was a genuine hit, selling over a million units and peaking at number five on the Country Singles chart. In August 2013, Eldredge issued his first album, Bring You Back, which included "Raymond" and "Don't Ya" as well as subsequent hits "Beat of the Music" and "Mean to Me." Eldredge was one of the opening acts on Taylor Swift's 2013 concert tour, and in 2015 he toured in tandem with Darius Rucker. May 2015 brought Eldredge another country hit, "Lose My Mind," which rose to number 12 on the Hot Country Songs chart, and "Just a Taste" followed in July 2015.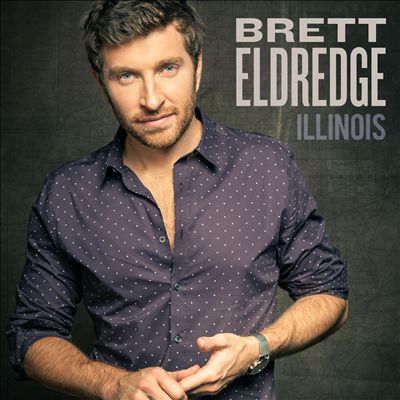 Released on September 11, 2015, Eldredge's second album, Illinois, solidified his country stardom thanks to a pair of singles that reached number two on Billboard's Hot Country chart: "Lose My Mind" and "Drunk on Your Love." "Wanna Be That Song," which peaked at 17, kept Illinois on the charts into 2016, and in October of that year he released the holiday album Glow. Eldredge delivered the single "Somethin' I'm Good At" in February 2017, six months prior to the August release of his eponymous third album. The Brett Eldredge album debuted at number one on Billboard's Country charts and generated two Top Ten Country Airplay hits in "The Long Way" and "Love Someone."
Eldredge returned in the spring of 2020 with an EP of songs culled from his fourth album, Sunday Drive, a collection anchored by the single "Gabrielle." By the time the LP appeared in July, "Gabrielle" had peaked at 27 on Country Airplay. Upon its release, Sunday Drive debuted at five on Billboard's Country charts and 42 on the Top 200. Eldredge next released Mr. Christmas, a seasonal set that appeared in October 2021; it was his second holiday album, following 2016's Glow.