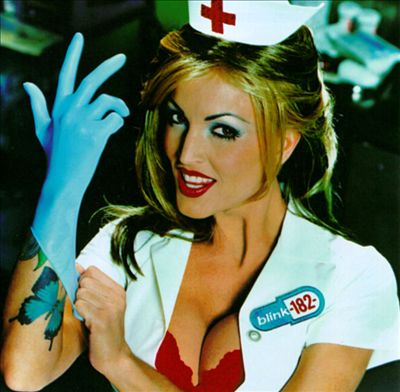 One of the most prominent bands to emerge from the Southern California punk scene, blink-182 gained mainstream success in the early 2000s. Arriving in the wake of the pop-punk explosion set off by Green Day, the trio (whose best-known line-up featured bassist/singer Mark Hoppus, guitarist/singer Tom DeLonge, and drummer Travis Barker) gained a large fan base with their hooky, high-energy songs. At a time when competition with teen pop and nu-metal was not unheard of, they broke through with their third album, 1999's Enema of the State, releasing a steady stream of hits bolstered by humorous, tongue-in-cheek music videos that were popular in the waning days of MTV's musical programming. The band's popularity helped propel their follow-up, 2001's Take Off Your Pants and Jacket, to number one on the Billboard 200. Though the pop-punk trend faded, blink-182 have remained chart favorites, scoring six Top Ten Billboard 200 albums, including 2003's blink-182, 2011's Neighborhoods, and 2016's California. Though DeLonge left the band in 2015 (replaced by Alkaline Trio's Matt Skiba), he ultimately returned for 2023's One More Time....
Blink-182 formed in the suburbs of San Diego around guitarist/vocalist Tom DeLonge, bassist/vocalist Mark Hoppus, and drummer Scott Raynor. Originally known as simply Blink, the band debuted in 1993 with the self-released EP Fly Swatter. After releasing the album Buddha in 1994, the trio signed to Grilled Cheese/Cargo and released Cheshire Cat the following year. The threat of a lawsuit from a similarly named Irish band forced them to change their name to blink-182, but that did not slow them down: the group earned a higher profile by touring the world with Pennywise and NOFX on the 1996-1997 Warped Tour, in addition to appearing on innumerable skate/surf/snowboarding videos.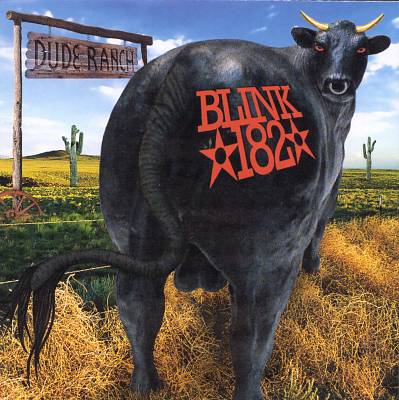 The third blink-182 LP, Dude Ranch, was jointly released in 1997 by Cargo and MCA. Dude Ranch expanded the group's audience and went platinum by the end of 1998, due in part to the popularity of the infectious teen anthem "Dammit (Growing Up)." The group also officially signed with MCA, which released the band's fourth album, Enema of the State, in the summer of 1999. The album, produced by Jerry Finn (Green Day, Rancid), also welcomed a new member into the trio's ranks; Travis Barker, formerly with the Aquabats, settled in on drums after Raynor left midway through a 1998 U.S. tour. Enema was greeted with almost immediate success, and helped the band achieve the mainstream status of toilet-humored pop-punk kings that Dude Ranch had only hinted at. Driven by the commercially successful singles "What's My Age Again?," "All the Small Things," and "Adam's Song," music videos for the three songs (whose clips included themes of streaking and boy band spoofs) were MTV smashes as well.
After selling over four million copies of Enema of the State, the trio played on with the limited-edition release The Mark, Tom, and Travis Show (The Enema Strikes Back) in fall 2000. The album featured their radio hits in a live setting, intertwined with their quirky sense of humor as well as the new song "Man Overboard." Take Off Your Pants and Jacket, issued in spring 2001, saw the band return to their SoCal punk roots and became their first number one album in the U.S. Maturity, of a sort, came with 2003's self-titled album, released on Geffen. Not only did the album sport a song ("All of This") that featured Robert Smith of the Cure, but "I Miss You" also topped the modern rock chart in 2005. In February of 2005, however, popular as ever and seemingly indestructible, blink-182 unexpectedly announced they would be going on an "indefinite hiatus," supposedly to spend more time with their growing families. Asking fans for help in selecting tracks, the group issued Greatest Hits that November.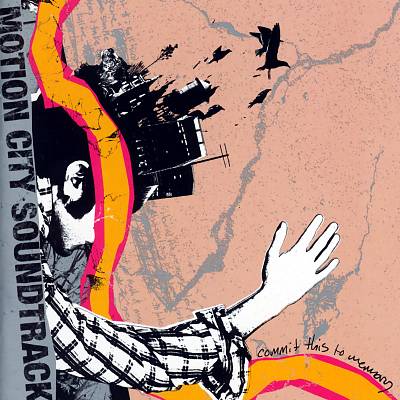 The bandmembers also continued with other projects. Barker -- who had previously released an album with DeLonge as Boxcar Racer -- continued playing with the Transplants and running his clothing company, Famous Stars and Straps. His family was also spotlighted in the MTV reality show Meet the Barkers. Hoppus carried on with his Atticus fashion venture and began producing -- starting with Motion City Soundtrack's Commit This to Memory -- and hosting his own podcasts. He further began work with Barker in a new band, Plus 44. DeLonge also continued work with his lifestyle clothing company Macbeth, and formally announced his new project, Angels and Airwaves, that fall.
While still on hiatus in 2008, the group endured a handful of personal setbacks including the death of longtime producer Jerry Finn, who suffered a brain hemorrhage and subsequent heart attack; he was eventually taken off life support and passed away that August. In September, both Barker and frequent collaborator DJ AM were seriously injured in a plane crash in which both pilots and two of Barker's associates died. It ultimately took 11 months for Barker to fully recover from his injuries and led to the drummer suffering from post-traumatic stress disorder. The crash prompted Hoppus and DeLonge to reconnect with Barker in support of his recovery, and in 2009, blink-182 announced that they were reuniting, hitting the road with Weezer for their reunion tour. They went into the studio later that year and began laying down the groundwork for a new album, which would be plagued by delays until 2011, when they were eventually able to release their sixth studio effort, Neighborhoods.
Despite growing evidence of friction within the band, blink-182 toured throughout much of the rest of 2011, joining My Chemical Romance, Rancid, and Against Me! on the tenth annual Honda Civic Tour. A 20th anniversary tour found the group members appearing together again in 2012. Later that year, blink-182 parted with Interscope, a transition they marked by the release of their self-produced Dogs Eating Dogs EP.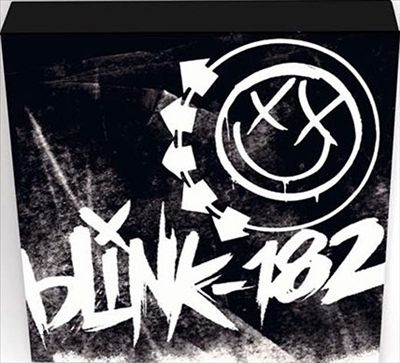 Following a string of sold-out dates in Los Angeles in 2013, as well as headlining appearances at the Reading and Leeds Festivals in August 2014, blink-182 began discussions concerning a follow-up to Neighborhoods. However, in January 2015, Hoppus and Barker were quoted in Rolling Stone saying that DeLonge had left the band and announcing the possibility that Alkaline Trio's Matt Skiba would fill in for the guitarist at future shows. DeLonge quickly responded on Facebook that he had not quit blink-182, and that any decision for the band to move forward was made without him. In the end, Skiba officially joined blink-182 and the band entered the studio at the end of the year to begin recording new songs. The first taste from the new trio was "Bored to Death," which was released in April 2016. Their seventh LP, California, was released that summer and debuted at number one, just before they embarked on a tour featuring All Time Low, A Day to Remember, and All-American Rejects. That same year, blink-182 also released the career-spanning vinyl anthology Box Set, which featured all six of the band's studio albums prior to California.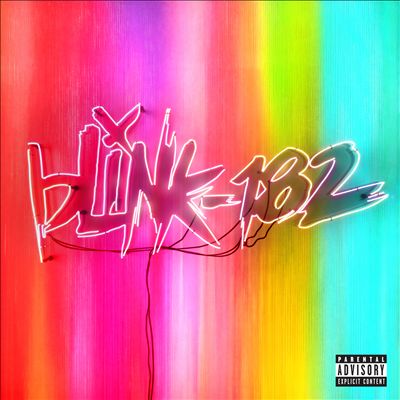 The group returned to the studio to begin recording a follow-up and, in the years between blink releases, tended to their other musical responsibilities. Skiba recorded another album with Alkaline Trio, while Barker added numerous collaborations to his ever-expanding résumé, including work with Yungblud, Machine Gun Kelly, XXXTentacion, and others. Meanwhile, Hoppus debuted Simple Creatures, his side project with All Time Low's Alex Gaskarth, and released a pair of EPs. In 2019, blink-182 delivered their aptly titled ninth set (according to Barker and Hoppus), Nine. Despite a bright and colorful album cover, Nine featured dark lyrical content stemming from Hoppus' struggles with depression. The LP included singles "Blame It on My Youth" and "Happy Days." A standalone single, "Quarantine," appeared in 2020.
In June 2021, Hoppus revealed he had been diagnosed with lymphoma and had already begun treatment. Later that year, he was declared cancer-free. In the wake of his recovery, it was also revealed that DeLonge had joined the band with a possible studio album and tour already in the works. In October 2022, the reunited trio released the Barker-produced "Edging," the first song to feature DeLonge since 2012. It debuted at number 12 on Billboard's Alternative Airplay Chart, before spending 13 weeks at number one.
Following the single's release, the band began ramping up for their World Tour 2023/2024 aka The Rock Hard Tour. However, their plans were postponed by several months due to Barker sustaining a finger injury in February 2023. That April, they surprised fans with an unannounced live performance at Coachella, marking DeLonge's first performance with the group in almost a decade. Two days later, they again performed at the festival, taking over headlining duties for Frank Ocean who had bowed out. While on tour, they debuted two more singles, "One More Time" and "More Than You Know," which, along with the previously released "Edging," heralded the band's ninth studio-album. Released in October 2023, the Barker-produced One More Time... was blink-182's first full-length album to feature the classic line-up of Hoppus, DeLonge and Barker, since 2011's Neighborhoods.