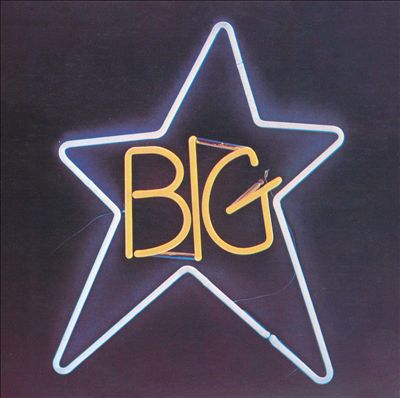 The quintessential American power pop band, Big Star remains one of the most mythic and influential cult acts in all of rock & roll. Originally led by the singing and songwriting duo of Alex Chilton and Chris Bell, the Memphis-based group fused the strongest elements of the British Invasion era -- the melodic invention of the Beatles, the whiplash guitars of the Who, and the radiant harmonies of the Byrds -- into a ramshackle but poignantly beautiful sound that recaptured the spirit of pop's past even as it pointed the way toward the music's future. Although creative tensions, haphazard distribution, and marketplace indifference conspired to ensure Big Star's brief existence and commercial failure, the group's three studio albums nevertheless remain unqualified classics -- the polished but muscular studio sound of 1972's #1 Record, the leaner and tougher guitar-based attack of 1974's Radio City, and the hallucinatory swing between beauty and desperation of what would become known as Third. Their impact on subsequent generations of indie bands on both sides of the Atlantic is surpassed only by that of the Velvet Underground.
The roots of Big Star lie in the group Icewater (also known as Rock City), formed in 1971 by singer/guitarist Bell in association with guitarist Steve Ray, bassist Andy Hummel, and drummer Jody Stephens. Ray left the group a short time after its inception and was soon replaced by Chilton, the one-time Box Tops vocalist who was just 16 years old when the group topped the pop charts with their 1967 classic "The Letter." Chilton had recently returned to Memphis after attempting to mount a solo career in New York City; he had first played with Bell years earlier in a high school cover band, and with his arrival, Icewater rechristened itself Big Star, borrowing the name from a local supermarket chain. Recording soon commenced at the local Ardent Studios, where Bell occasionally worked as an engineer and session guitarist, but despite solid critical notice and some radio airplay, their brilliant 1972 debut, #1 Record, nevertheless fell prey to the distribution problems of the newly formed Ardent label's parent company Stax: more often than not, the album simply never made its way to retailers.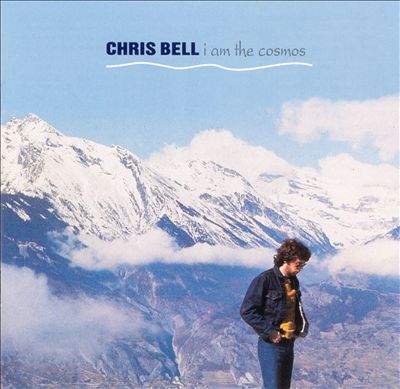 In the meantime, Bell and Chilton continued to butt heads over Big Star's direction -- the former envisioned a primarily studio-oriented project, while the latter preferred performing live; moreover, Chilton's past success in the Box Tops guaranteed him the lion's share of attention from listeners and critics, minimizing Bell's own contributions in the process. In late 1972, Bell finally left the band. His subsequent attempts to mount a solo career proved largely fruitless, with only a spectacular solo single, "I Am the Cosmos," receiving official release prior to his untimely death in a 1978 car crash. (A posthumous solo compilation, also titled I Am the Cosmos, was finally issued to unanimous critical acclaim in 1992.) Following Bell's exit, Big Star briefly struggled on as a three-piece before disbanding, with Chilton returning to his stalled solo career; months later, he reteamed with Hummel and Stephens to play a local music writers' convention, and the performance was so well-received that they decided to make the reunion permanent.
Big Star's second album, 1974's Radio City, remains their masterpiece -- ragged and raw guitar pop infused with remarkable intensity and spontaneity. It also contains perhaps their best-known song, the oft-covered cult classic "September Gurls." (Another highlight, "Back of a Car," bears the unmistakable input of Chris Bell, although the duration and extent of his return to duty is unknown.) Distribution difficulties again undermined whatever hopes of commercial success existed, however, and Hummel soon announced his resignation. Chilton and Stephens recruited bassist John Lightman for a handful of East Coast live dates, including a WLIR radio broadcast later issued as Big Star Live. (The performance was given another release in 2018 as Live on WLIR.) Work on a planned third album soon began, but the sessions proved disastrous as Chilton, reeling from years of music industry exploitation and frustration, effectively sabotaged his own music -- where Radio City teetered on the brink of collapse, the new songs tumbled over completely, culminating in one of the most harrowingly bleak pop records ever made. An album's worth of material was completed and shelved, and then Big Star was no more.
The story might have ended there, but in 1978, the third Big Star album was finally issued overseas -- variously titled Third and/or Sister Lovers, it appeared for years in essentially unauthorized versions containing neither the complete session nor the proper sequencing. Still, the record earned a significant cult following, and with the emergence of the nascent power pop movement, it became increasingly clear just how prescient Big Star's music had been. Countless alternative rock bands -- R.E.M., the Replacements, the dB's, and Teenage Fanclub, to name just four -- cited the band's enormous influence in the years to follow, and in 1993, the Posies' Jonathan Auer and Ken Stringfellow backed Chilton and Stephens for a reunion gig at the University of Missouri, a performance captured on the Columbia live disc.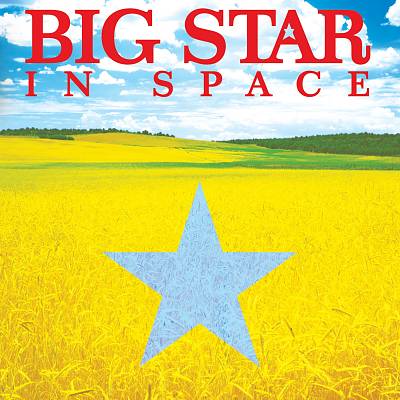 To the surprise of many, the Big Star reunion continued with tours of Europe and Japan, and -- most shocking of all -- even an appearance on television's The Tonight Show, although no new studio recordings were forthcoming. Sporadic reunions continued, and a new track ("Hot Thing") was recorded for a compilation released in 2003. Chilton, Stephens, Stringfellow, and Auer then entered the recording studio to complete a new Big Star album, In Space, released in 2005. The band also played high-profile gigs in England and America, while in 2009, Rhino issued a definitive box set, Keep an Eye on the Sky. (The box set included a complete live performance from a Memphis club date in January 1973; the concert was given a stand-alone release in 2018 as Live at Lafayette's Music Room -- Memphis, TN.) One year later, however, on the eve of 2010's SXSW festival, Chilton died in New Orleans of heart failure.
An impromptu tribute to Chilton and Big Star took place at SXSW, and a number of other Big Star-related projects emerged in the wake of his death. In December 2010, an all-star cast of musicians (including Mike Mills of R.E.M., Mitch Easter, Chris Stamey, and Jody Stephens) staged a special performance of the material from Big Star's Third, including orchestrations adapted from Carl Marsh's original string arrangements. The Big Star Third show was staged in major cities the world over for the next several years. A documentary on the band's unpredictable career, Big Star: Nothing Can Hurt Me, was released in 2012 to strong reviews. Author Rob Janovic published a book on the group, Big Star: The Story of Rock's Forgotten Band, in 2013, while Holly George-Warren, a respected rock writer who was also a friend and confidante of Chilton's, published a biography on the group's frontman, A Man Called Destruction: The Life and Music of Alex Chilton, the following year. And in 2016, Omnivore Recordings issued Complete Third, a three-disc box set that collected all the surviving material from the sessions for Big Star's Third.