There have been countless tragic deaths throughout the history of rock & roll, but few groups have had to endure as much tragedy as the Allman Brothers did during the early '70s. In just over a year, the Allmans lost two integral members under eerily similar circumstances when guitarist Duane Allman and bassist Berry Oakley died from motorcycle accidents. Born April 4, 1948 in Chicago, Illinois, Raymond Berry Oakley began as a lead guitarist, playing regularly in a local band, the Shanes, during the '60s. The group opened often for national acts, one such being Tommy Roe's backing band, the Roemans, with whom Oakley offered to stand in as a bassist (due the group's regular bassist being drafted). Although he didn't even own a bass at the time, Oakley persevered, dropped out of high school, and joined the Roemans full-time. But Oakley's stint with the band didn't last long, as he wound up in Florida, lending his talents to various beach bands. By the end of the decade, Oakley was invited by then-session guitarist Duane Allman to join a new group he was forming, but the bassist agreed to join only one condition -- that guitarist/friend Dickey Betts be included as well. An agreement was met, as Oakley, Betts, Allman, keyboardist/singer Gregg Allman, plus a pair of drummers, Butch Trucks and Jaimoe Johnson, formed the Allman Brothers Band.
The group specialized in a slightly purer form of the blues-rock style that countless other acts at the time were indulging in (Led Zeppelin, Cream, Jeff Beck Group, etc.), and a recording contract with Polydor Records followed shortly thereafter. It took the group a few albums to warm up (1969's The Allman Brothers Band and 1970s Idlewild South), as the sextet toured the U.S. relentlessly -- becoming one of the era's most skilled "jam" bands. Although most focused on either the fluid and melodic twin guitar harmonies of Dickey and Duane, or Gregg's soulful vocals, it was Oakley's sturdy basslines that often kept the songs together (especially during their long and winding jams). It was also around this time that Oakley began playing a bass that he would be associated with throughout his brief career, a Fender that he modified himself, nicknamed "Tractor." Breakthrough success was just around the corner for the band, as they successfully captured the magic of their live show on the classic 1971 live set, At the Fillmore, which became a sizeable hit. But just as all their hard work was beginning to pay off big time, the Allman Brothers suffered their first blow, as Duane Allman died from injuries sustained in a motorcycle crash on October 29, in the group's home base of Macon, GA. The Allmans finished up their next album (which was halfway complete when Allman died), Eat a Peach, which became the group's first Top Ten hit shortly after release.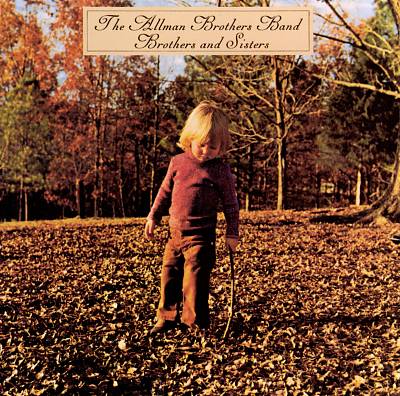 A year after Allman's passing, things were beginning to look up once more for the group. The band lived together in a house in Macon (including Oakley's family), with the bassist assuming Duane's previous position as "leader" of the group. But on November 11, 1972, lightning struck twice. Oakley was riding his motorcycle with a member of the Allman Brothers' road crew, when they collided into a bus (just three blocks from where Allman met his fate). At first refusing medical attention, friends eventually took Oakley to the same hospital Allman was treated at, and he died from head injuries and internal bleeding later that night. Oakley and Allman were buried next to one other (with matching tombstones) in the Carnation Ridge section of Macon's Rose Hill Cemetery. Meanwhile, the Allman Brothers Band soldiered on once more, with newcomer Lamar Williams taking Oakley's place. Mirroring the same circumstances surrounding Allman's death, Oakley had already completed several tracks with the group for an upcoming album, which was released a year later, Brothers and Sisters. Years later, Oakley's son, Berry Oakley, Jr., eventually gained ownership of his father's infamous "Tractor" bass, which he played briefly in his own band, Bloodline. Upon realizing the worth of this one-of-a-kind instrument, the bass was retired, but not before the Fender company copied its specifications and sought to market a Berry Oakley Model bass sometime in the early 21st century. Oakley's playing could be heard once more on a pair of live archival Allmans releases in the early '90s, 1991's Live at Ludlow Garage and 1992's Fillmore Concerts.