Beastie Boys crashed into the mainstream in the mid-'80s rapping about "The New Style" and yelling "(You Gotta) Fight for Your Right (To Party!)," their brash hedonism striking a chord with hip-hop fans and suburban metalheads alike. This loud, obnoxious blend of hard rock and rap, showcased on their debut Licensed to Ill, wound up having a lasting impact, but the trio of Adam Yauch, Adam Horovitz, and Mike Diamond were young punks and restless artists. They soon abandoned pounding, aggressive rap-rock for the dense sampladelic vistas of Paul's Boutique, their 1989 collaboration with the Dust Brothers. Paul's Boutique stalled the trio's commercial momentum but it became an album revered by hip-hop aficionados, pointing the way to the genre-bending, self-referential pop culture of '90s pop. Beastie Boys played a vital role in that decade, starting with 1992's punk-rap-jazz fusion Check Your Head, which gave them another Top Ten album and established the group as alternative rock icons. Ill Communication consolidated the group's comeback in 1994, thanks in no small part to the hit "Sabotage," accompanied by a campily retro video directed by Spike Jonze. Music videos, many directed by Yauch under his Nathanial Hornblower pseudonym, were a crucial component of Beastie Boys' popularity, as was their Grand Royal empire -- it spanned a record label and a much-revered but short-lived magazine -- and their activism, a social engagement spearheaded by Yauch co-organizing the Tibetan Freedom Concerts in the late '90s. After the 1998 chart-topper Hello Nasty, Beastie Boys' productivity slowed in the 2000s as the trio settled into an eccentric middle age, balancing the old-school salute To the 5 Boroughs with the soul-jazz instrumental 2007 LP The Mix-Up. As the trio worked on their eighth studio album, Yauch was diagnosed with cancer. The group finished and released Hot Sauce Committee, Pt. 2 in May 2011; he was dead a year later. Horowitz and Diamond stopped working as Beastie Boys, although they reconvened to tell their story through Beastie Boys Book in 2018, which was followed by the Jonze-directed documentary Beastie Boys Story in 2020.
All three members of the Beastie Boys -- Mike D (b. Mike Diamond, November 20, 1966), MCA (b. Adam Yauch, August 5, 1965; d. May 4, 2012), and Ad-Rock (born Adam Horovitz, October 31, 1967) -- came from middle-class Jewish families in New York and had become involved in the city's punk underground when they were teenagers in the early '80s. Diamond and Yauch formed the Beastie Boys with drummer Kate Schellenbach and guitarist John Berry in 1981, and the group began playing underground clubs around New York. The following year, the Beasties released the 7" EP Pollywog Stew on the indie label Rat Cage to little attention. That same year, the band met Horovitz, who had formed the hardcore group the Young and the Useless. By early 1983, Schellenbach and Berry had left the group -- they would later join Luscious Jackson and Thwig, respectively -- and Horovitz had joined the Beasties. The revamped group released the rap record "Cookie Puss" as a 12" single later in 1983. Based on a prank phone call the group made to Carvel Ice Cream, the single became an underground hit in New York. By early 1984, however, they had abandoned punk and turned their attention to rap.
In 1984, the Beasties joined forces with producer Rick Rubin, a heavy metal and hip-hop fan who had then-recently founded Def Jam Records with fellow New York University student Russell Simmons. Def Jam officially signed the Beastie Boys in 1985, and that year they had a hit single from the soundtrack to Krush Groove with "She's on It," a rap track that sampled AC/DC's "Back in Black" and suggested the approach of the group's forthcoming debut album. The Beasties received their first significant national exposure later in 1985, when they opened for Madonna on her Virgin tour. The Beasties taunted the audience with profanity and were generally poorly received. One other major tour, as the openers for Run-D.M.C.'s ill-fated Raisin' Hell trek, followed before Licensed to Ill was released late in 1986. An amalgam of street beats, metal riffs, b-boy jokes, and satire, Licensed to Ill was interpreted as a mindless, obnoxious party record by many critics and conservative action groups. That didn't stop the album from becoming the fastest-selling debut in Columbia Records' history, however, as it sold over 750,000 copies in its first six weeks.
Much of the album's success was due to "Fight for Your Right (To Party)," which became a massive crossover single. In fact, Licensed to Ill became the biggest-selling rap album of the '80s, which generated much criticism from certain hip-hop fans who believed that the Beasties were merely cultural pirates. On the other side of the coin, the group was being attacked from various factions on both the left and the right, who claimed the Beasties' lyrics were violent and sexist and that their concerts -- which featured female audience members dancing in go-go cages and a giant inflatable penis, similar to what the Stones used in their mid-'70s concerts -- caused even more outrage. Throughout their 1987 tour, they were plagued with arrests and lawsuits, and were accused of inciting crime.
While much of the Beasties' exaggeratedly obnoxious behavior started out as a joke, it became a self-parody by the end of 1987, so it wasn't a surprise that the group decided to revamp its sound and image during the next two years. During 1988, the Beasties became involved in a bitter lawsuit with Def Jam and Rick Rubin, who claimed he was responsible for their success and threatened to release outtakes as their second album. The Beasties finally broke away by the end of the year and relocated to California, where they signed with Capitol. While in California, they met the production team the Dust Brothers, and they convinced the duo to use their prospective debut album as the basis for the Beasties' second album, Paul's Boutique. Densely layered with interweaving samples and pop culture references, the retro-funk-psychedelia of Paul's Boutique was entirely different than Licensed to Ill, and many observers weren't quite sure what to make of it. Several publications gave it rave reviews, but when it failed to produce a single bigger than the number 36 "Hey Ladies," it was quickly forgotten about.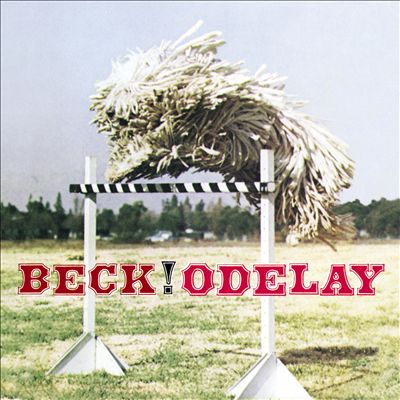 Despite its poor commercial performance, Paul's Boutique gained a cult following, and its cut-and-paste sample techniques would later be hailed as visionary, especially after the Dust Brothers altered the approach for Beck's acclaimed 1996 album, Odelay. Still, the record was declared a disaster in the early '90s, but that didn't prevent the Beasties from building their own studio and founding their own record label, Grand Royal, for their next record, Check Your Head. Alternating between old-school hip-hop, raw amateur-ish funk, and hardcore punk, Check Your Head was less accomplished than Paul's Boutique, but equally diverse. Furthermore, the burgeoning cult around the Beasties made the album a surprise Top Ten hit upon its spring 1992 release. "Jimmy James," "Pass the Mic," and "So Whatcha Want" were bigger hits on college and alternative rock radio than they were on rap radio, and the group suddenly became hip again.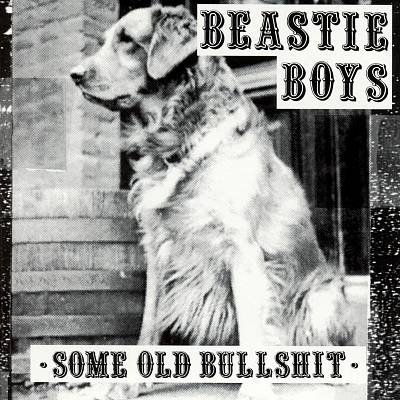 Early in 1994, they collected their early punk recordings on the compilation Some Old Bullshit, which was followed in June by their fourth album, Ill Communication. Essentially an extension of Check Your Head, the record debuted at number one upon its release, and the singles "Sabotage" and "Sure Shot" helped send it to double-platinum status. During the summer of 1994, they co-headlined the fourth Lollapalooza festival with the Smashing Pumpkins. That same year, Grand Royal became a full-fledged record label as it released Luscious Jackson's acclaimed debut album, Natural Ingredients. The Beasties' Grand Royal magazine was also launched that year.
Over the next few years, the Beasties remained quiet as they concentrated on political causes and the machinations of their record label. In 1996, they released the hardcore EP Aglio e Olio and the instrumental soul-jazz and funk collection The In Sound from Way Out! Also that year, Adam Yauch organized a two-day festival to raise awareness about the plight of Tibet, and the festival went on to become an annual event. The Beastie Boys' long-awaited fifth LP, Hello Nasty, finally appeared during the summer of 1998 and became their third chart-topping album. A longer wait preceded release of their next record, To the 5 Boroughs, which appeared in mid-2004. In 2005, Capitol issued Solid Gold Hits, a 15-track survey of the Beasties' lengthy career. One year later, the band released a concert film titled Awesome: I Fuckin' Shot That!, which had been pieced together from footage shot by 50 DV and Hi-8 cameras that had been distributed to fans. The DVD version appeared in July of that year.
An instrumental album, The Mix-Up, continued the band's prolific activity in 2007 and garnered a Grammy Award the following year. The Beastie Boys returned to rap with Hot Sauce Committee, Pt. 1, parts of which were previewed during the band's performance at the 2009 Bonnaroo Festival, but the album ended up unreleased in the wake of Yauch's announcement that he had cancer. He underwent successful surgery and radiation treatment, and the band announced late in 2010 that Hot Sauce Committee, Pt. 2 (including virtually all the material intended for the first volume) would be released in 2011. They made good on their promise; the album appeared in May, and was positively received both critically and commercially. One year later, however, in May of 2012, Yauch finally succumbed to cancer.