Often appearing high on the charts, Jalisco, Mexico's large norteño group Banda Machos have, along with Banda El Recodo, paved the way for the la quebradita style in Mexican music, melding banda with ranchera and cumbia to create a more danceable approach to tradition. They made their debut with 1990's Serían las Dos, which showcased their infectiously hooky, polyrhythmic grooves. Their breakthrough came after issuing 1992's Con Sangre de Indio (peaking at 16 on the Mexican Regional Albums chart), which received international airplay and provided the group with the profile necessary to tour and ultimately draw large crowds across Mexico and into the United States. Since then, they have placed ten albums and 14 singles on the Mexican Regional and Latin Albums charts.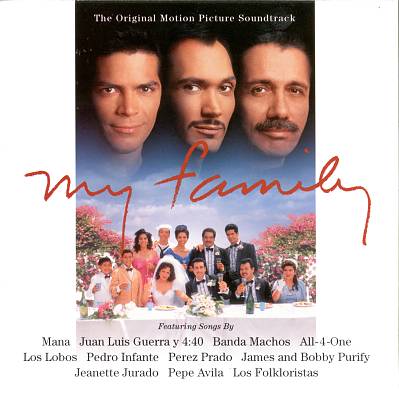 In 1993, Banda Machos were awarded Univisión's Lo Nuestro for Revelation of the Year in the Mexican/Regional category, also winning a Furia Musical Award for Best Mexican Band in 1995. Banda Machos' "ZapaMambo" was featured in the movie My Family, produced by Francis Ford Coppola in 1994. The group steadily continued releasing new material throughout the '90s and into the new millennium, usually issuing multiple albums in one year. Banda Machos released 20 Mil Heridas in early 2006, which was subsequently nominated for a Best Banda Album Grammy. The group's touring schedule was relentless: not only did they play in virtually every Mexican state, they also played in all 50 states in the U.S., as well as major European music festivals. Further, Banda Machos have recorded and performed the work of veteran composers in their musical productions, including Consuelo Velázquez, Juan Gabriel, José Alfredo Jiménez, Joan Sebastian, and Benny More, as well as younger talents such as Iván Díaz, Horacio Ortíz, Luis Gutiérrez, and Roberto Valadéz.
For 2008's Proximo Tonto, Banda Machos fully embraced the Internet and took aim at social networks. They launched their first YouTube videos, which garnered millions of views. (Since then, their collected videos have been watched hundreds of millions of times.) While their albums didn't make the charts as often, their concerts continued to sell out virtually every place they played and their singles placed regularly -- 2007's "Cuatro Meses" and 2008's "No Hay Problema" both landed inside the Top Ten on the Mexican Regional Songs chart while 2009's "El Sonidito (Ruidito)" and 2011's "Nadie Te Toco" both placed well inside the Top 40. The 2015 album Las 20 Poderosas placed inside the Top Ten on the Mexican Regional Albums chart and remained in the Top 40 for over two years. In 2017, Banda Machos issued Cumbias de Todo un Poco, a split album with Banda Lamento Show from Durango and Banda Arkangel from Sinaloa.