By melding punk with reggae and performing with a speed and precision that amazed audiences, Bad Brains became one of the definitive American hardcore punk groups of the early '80s. While they were widely regarded as among the finest acts to emerge from hardcore, they also stood out from their peers -- as four Black men who had embraced the Rastafarian faith, they didn't resemble the bands they played beside, and while angry screeds were the lyrical order of the day, the Bad Brains' spiritual grounding and embrace of "Positive Mental Attitude" gave their songs a different sort of message. Their self-titled 1982 debut was a wildly powerful statement of purpose, and 1986's I Against I added hard rock accents to their formula, while 2007's Build a Nation, produced by friend and fan Adam Yauch, showed how their message survived into the 20th century.
Bad Brains were formed in 1977 in Washington, D.C. by the members of a jazz fusion group called Mind Power. The band featured Gary Miller on lead guitar, Paul Hudson on rhythm guitar, Darryl Jennifer on bass, and Earl Hudson on drums. While the four were expert musicians, they were becoming frustrated with the stylistic and thematic limitations of their music, and were looking for a newer and more exciting sound. A good friend of the band, Sid McCray, was a recent convert to punk rock, and when he exposed the musicians to the music of the Sex Pistols and the Ramones, they were immediately convinced this was the new style they were looking for. These events coincided with the members discovering Rastafarianism after seeing a performance by Bob Marley, and they began alternating their high-speed bursts of punk rock with languid reggae tunes that explored the musical space of dub. The group introduced themselves to the Washington, D.C. punk community with a free show at their house that immediately made them the talk of the town. They initially performed with McCray on lead vocals, but he soon dropped out; Paul Hudson took over as their vocalist and began using the stage name H.R., while Miller dubbed himself Dr. Know.
Bad Brains quickly became one of the most prominent bands on the D.C. punk scene, but while they strove to present positive messages in their songs, the sheer physicality of their performances often attracted a rowdy crowd, and a number of D.C. venues stopped booking them, a situation they addressed in their song "Banned in D.C." Bad Brains left Washington, D.C. for New York City in 1980, and that same year they brought out their first single, a dizzying 93-second blast called "Pay to Cum." The single was rapturously received in the punk press, and the group were eagerly embraced by the New York hardcore community thanks to frequent performances at CBGB. The cassette-only alternative label ROIR Records stuck a deal with the group and issued their debut album, Bad Brains, in 1982, and despite its low-budget production, it was hailed as an instant classic. Ric Ocasek of the Cars became an unexpected fan of the group, and volunteered to produce their second album. Rock for Light, which sounded cleaner but no less powerful, was issued by PVC Records in 1983.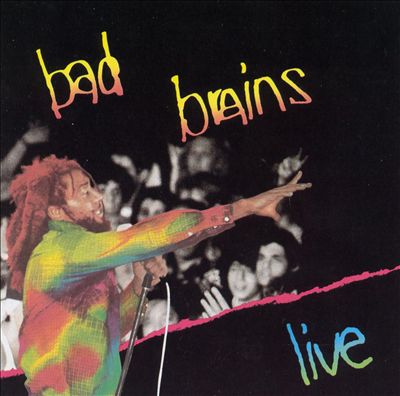 The band gigged regularly and continued to draw impressive audiences, though some fans were less than enthusiastic with Bad Brains' detours into reggae, especially on nights when they favored Jamaican grooves and left punk by the wayside. Tensions within the group led to a brief hiatus, but they were back in action in time to cut a deal with SST Records. The label issued their third album, 1986's I Against I, which added heavy metal crunch to their musical mix. During the recording, H.R. was arrested on charges related to cannabis possession, and he ended up having to record his vocals for the song "Sacred Love" in the form of a telephone call. The album was a critical and commercial success, and SST issued Bad Brains Live in 1988. However, by the time the live LP came out, the group was in crisis, as H.R. and Earl Hudson were growing tired of rock music and wanted to focus exclusively on reggae, while Dr. Know and Darryl Jennifer were not interested.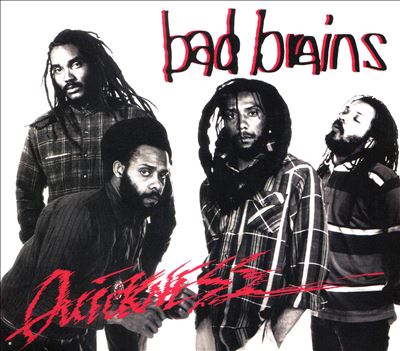 Bad Brains began recording their next album with a new lineup, featuring Taj Singleton on vocals and Mackie Jayson of the Cro-Mags on drums. H.R. and Hudson returned to the band by the time Quickness was issued in 1989; H.R. was brought in to re-record Singleton's vocal tracks, and though Hudson appeared on the cover, Jayson's drumming remained. The group toured in the wake of the album's release, but H.R. and Hudson soon fell out with their bandmates again, and left the group. As a stopgap, the band released 1990's The Youth Are Getting Restless: Live in Amsterdam, recorded during a show in 1987.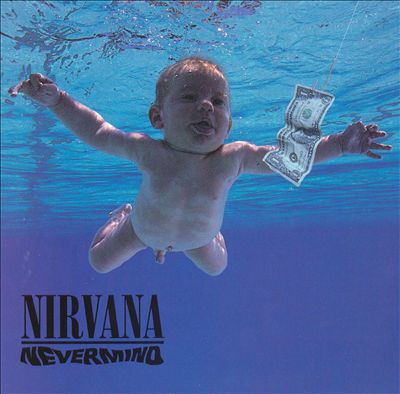 In 1990, Bad Brains regrouped with Mackie Jayson back on drums and former Faith No More member Chuck Mosley as lead vocalist; Israel Joseph I (aka Dexter Pinto) took over from Mosley in 1991. After the success of Nirvana's Nevermind in 1991, a number of influential punk and alternative bands were scouted by major labels, and Epic Records persuaded Bad Brains to sign with them. 1993's Rise would sell poorly, and they were soon dropped. In 1994, Jayson left Bad Brains, and Chuck Treece took over on the drums. Another major label came calling, and Maverick Records (the imprint founded by Madonna) was able to convince Dr. Know, H.R., Darryl Jennifer, and Earl Hudson to reunite, with Ric Ocasek returning to produce. God of Love came out in 1995, but it was not well received by fans, and H.R. began displaying erratic behavior that further polarized the band. During an early show on their supporting tour, he punched out the group's manager, and weeks later he was arrested following a show in Lawrence, Kansas, where he attacked two fans with a microphone stand. To the surprise of few, Bad Brains soon broke up.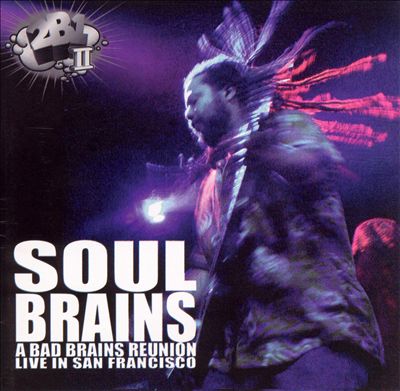 In 1998, the original edition of Bad Brains once again reunited and began touring under the name Soul Brains. The Soul Brains era was documented with a live album that appeared under two titles, Live in San Francisco and Live at Maritime Hall: San Francisco. In 2002, Reggae Lounge compiled remixes of Bad Brains' '80s hits and released a full-length dub album titled I & I Survived. The following year, Caroline released Banned in DC: Bad Brains' Greatest Riffs, a solid anthology compiling songs from their first album up to Quickness. For the next few years, the bandmembers concentrated on solo endeavors, with a few scattered guest appearances on other groups' albums or live shows.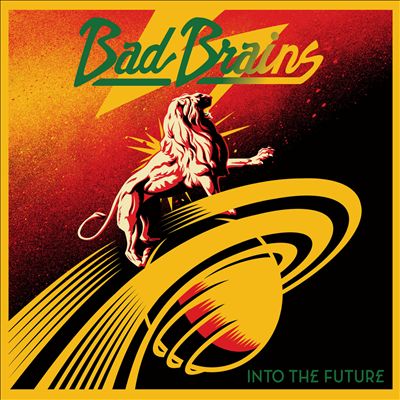 In 2006, Bad Brains reunited for a few shows at CBGB, which quickly sold out. With a resurging interest in the band, Megaforce announced in early 2007 that the label had signed Bad Brains to its roster. Under Beastie Boy Adam Yauch's studio supervision, the original band went back to the studio for the first time in over a decade and recorded Build a Nation, an inspired attempt at returning to the group's hardcore roots. In early 2011, Bad Brains began work on their next record. The album was initially called Let's Have Fun, but that title didn't stick and was changed to Into the Future, an album that saw release in November 2012. After winning back the rights to most of their early releases, the group launched their own label, Bad Brains Records, in association with Org Music to offer high-quality remastered editions of their back catalog. The first two releases in the series, new pressings of the "Pay to Cum" single and the 1982 Bad Brains album, arrived in June 2021.