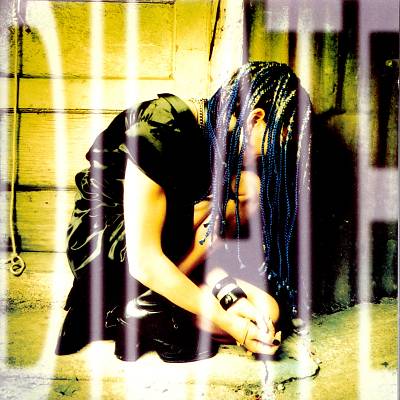 Taking a punk rock approach to all aspects of her alternative folk music -- from genre-bending songwriting and expressive performances to self-reliant distribution -- Ani DiFranco established herself as an inspirational force in independent music after emerging with her self-titled debut in 1990. A resolute follower of the D.I.Y. ethos, DiFranco self-produces and releases her records through her own independent label, Righteous Babe Records, which she established for her debut at the age of 19. Slowly but steadily building a devout grassroots following on the strength of a relentless touring schedule, her songs tackled issues like rape, abortion, and sexism with insight and compassion, the music's empowering attitude and anger tempered by the poignant candor of singer/songwriter confessionalism. Along the way, she made fans of artists from Prince, funk saxophonist Maceo Parker, and comedian Margaret Cho, to political folkies like Pete Seeger and Utah Phillips, all of whom have been among her various collaborators over the decades. She made her first of many consecutive appearances on the Billboard 200 with her seventh album, 1996's Dilate. While its arrangements remained relatively spare, it saw her expanding her instrument palette beyond guitar, bass, and drums to include trumpet, Hammond organ, and synthesizer, among other instruments. She reached a career-high number 22 on the U.S. album chart two years later with 1998's Little Plastic Castle. After having been nominated in the folk and rock categories, DiFranco took home a Grammy Award for 2003's Evolve in the packaging category. Featuring lusher arrangements that included a string quartet and brass band, her 16th studio album, Red Letter Year, was a surprise release in 2008, and she reached the Billboard 200 for the 16th time (counting compilations and live albums) with 2017's Binary. DiFranco published the memoir No Walls and the Recurring Dream in 2019.
DiFranco was born in Buffalo, New York, on September 23, 1970. She began her career at the age of nine, when her guitar teacher helped her land her first gig -- performing a set of Beatles covers -- at an area coffeehouse. Befriended by the likes of Suzanne Vega and Michelle Shocked, she later gave up music to study ballet, but at the age of 14 returned to the guitar and began composing her first songs. A year later, alienated from her crumbling family structure, she left home, living with friends while making the rounds of the Buffalo folk club circuit.
DiFranco had written over 100 original songs by the age of 19, and after briefly studying art, she relocated to New York City to further her musical aspirations; besieged by requests from fans for tapes of her performances, she recorded a demo and pressed 500 copies of a self-titled cassette to sell at shows. The tape -- a Spartan acoustic folk collection of intensely personal essays on failed relationships and gender inequities -- quickly sold out, and in 1990 DiFranco founded Righteous Babe to better distribute her recordings. In the meantime, they were slowly spreading across the country on the strength of a substantial word-of-mouth following.
In 1991, after issuing the assured Not So Soft, DiFranco hit the road alone, touring the nation in her Volkswagen and playing gigs wherever she could find them. Her cult blossomed, and her distinct image -- shaved head, tattoos, and body piercings -- soon became the de rigueur look for her fans as well. As albums like 1992's Imperfectly and 1993's Puddle Dive expanded her musical ambitions as well as her following, DiFranco became the subject of considerable major-label interest, yet she steadfastly rejected all offers as Righteous Babe grew to become a highly viable business venture.
DiFranco continued playing over 200 dates a year, and soon even the mainstream media took notice of her cottage-industry music. After 1994's masterful Out of Range, she exploded with the following year's Not a Pretty Girl, which garnered notice from outlets ranging from CNN to The New York Times. 1996's Dilate even debuted in the Top 100 of the Billboard album chart, an achievement at the time for an independent release. The live set Living in Clip followed in 1997.
Early in 1998, DiFranco released the studio effort Little Plastic Castle. Her most musically diverse release yet, it was also her highest-charting album to date, and set the stage for the release of Up Up Up Up Up Up the following year. Another full-length, To the Teeth, appeared in 1999 as well, and in mid-2000 the odds-and-ends compilation Swing Set was released. Revelling: Reckoning appeared in 2001, and in 2002, DiFranco issued the double-disc So Much Shouting, So Much Laughter, her first live album since 1997's Living in Clip. The So Much Shouting set captured handpicked favorites by DiFranco and three previously unreleased songs.
The following year's Evolve added funk, jazz, and Latin elements to the mix, while 2004's Educated Guess was performed completely by DiFranco. Knuckle Down, co-produced by Joe Henry, followed in 2005. The eighth disc in her official bootleg series, Carnegie Hall (recorded live on April 2, 2002), was released in April 2006, and then -- shortly after the singer announced she was pregnant -- her studio album Reprieve arrived in August of that year. DiFranco gave birth to her daughter in January 2007 and released another official bootleg, Hamburg, Germany, in 2008. The lushly arranged Red Letter Year came out later in 2008, featuring songs inspired by the impending presidential race, DiFranco's baby daughter, and her partner/co-producer, Mike Napolitano.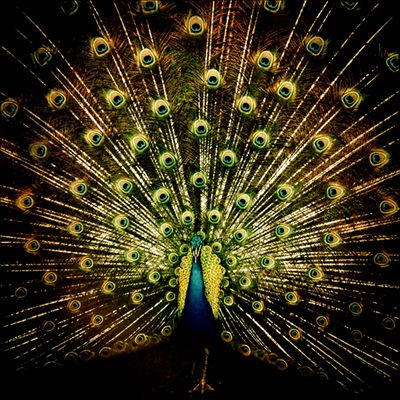 Arriving in 2012, Which Side Are You On?, the 17th studio album from the alternative folk legend, featured 12 original songs, including the rousing title cut, which was a reworking of a song made popular by Pete Seeger. He lent his distinctive voice and banjo to DiFranco's rendition. In 2014, she returned to her home studio in the New Orleans' Bywater neighborhood to record, produce, and mix sessions for her follow-up, Allergic to Water. Featuring backing from her touring band and guests Jenny Scheinman and Ivan Neville, the set was issued that November. It was followed in 2017 by Binary, which again featured contributions from Scheinman and Neville as well as saxophone legend Maceo Parker and Bon Iver's Justin Vernon. Viking Books published DiFranco's memoir No Walls and the Recurring Dream in May of 2019. The accompanying No Walls Mixtape consisted of newly recorded, stripped-down versions of 16 career-spanning tunes.
DiFranco spent most of the year working the road, writing about what she saw: political dissent and polarization, racial strife exacerbated by police shootings, and protest, some of it volatile. She returned to New Orleans in January, feeling the need to collaborate in order to do her part in getting out the vote. In February, as COVID-19 became known in the U.S. but before the nation quarantined, she traveled to Durham, North Carolina and worked in the studio with producer/engineer/multi-instrumentalist Brad Cook, and an eclectic group of musicians who included her own band -- bassist Todd Sickafoose and percussionist Terence Higgins -- as well as players from Hiss Golden Messenger, the Mountain Goats, Megafaun, Shouting Matches, Quetico, and Mipso. The recording, reflected its roster, weaving together elements of folk, jazz-pop, and R&B. Titled Revolutionary Love, it was issued in January 2020.