Andy Kim enjoyed major success on the pop charts as a singer, songwriter, and producer in the 1960s and '70s before experiencing a career resurgence in the new millennium. Born Andrew Youakim, he was the son of Lebanese expatriates who had settled in Montreal, Canada and run a grocery store. As a youngster, Youakim developed a passion for music, and when he turned 16, he left home with just $40 to his name, heading to New York City with a dream of breaking into the music business. He cut a few singles for several labels with no particular success before he met the noted songwriter and producer Jeff Barry who, with Ellie Greenwich, had penned several major hits for Phil Spector.
Barry was impressed enough with a song the young man had written, "How'd We Ever Get This Way," to sign him to Steed Records, a label run by Barry. Youakim streamlined his name to Andy Kim and "How'd We Ever Get This Way" became a Top 20 hit in the United States and Canada in 1968. That same year, Barry was one of the writers and producers brought in to make music for the Archies, a fictive rock group appearing in an animated television series based on the popular comic book series. With Barry, Kim co-wrote two of the Archies' biggest hits, "Sugar Sugar" and "Jingle Jangle," and he also sang on some of the Archies' sessions, though Ron Dante was the primary lead vocalist for the "group." In 1969, Kim scored another solo hit, "So Good Together," and the following year he hit the Top Ten with a cover of "Baby I Love You," which Barry had co-written for the Ronettes. In 1974,, Kim rose to the top of the Billboard charts with the single "Rock Me Gently," but despite this success, his brand of simple, well-scrubbed pop, influenced both by bubblegum and the Brill Building songwriters, was falling out of favor; this would prove to be his last major hit in the United States.
Believing his image and reputation were holding him back, Kim released an album in 1980 under the name Baron Longfellow; it was a modest success, and a second Longfellow album, Prisoner by Design, followed in 1984. However, it was in 1995, when Kim appeared at the Kumbaya Festival in Toronto (an annual fundraising event for AIDS charities) that he met Ed Robertson of Barenaked Ladies and discovered that a member of Canada's biggest group was a longtime Andy Kim fan. It was through Robertson that Kim learned he was held in high esteem by many noted Canadian musicians, and Kim found himself writing songs with Robertson and Ron Sexsmith, as well as appearing on-stage with Canadian indie rockers Broken Social Scene. In 2005, Kim, who has long been involved in charity work, launched the Andy Kim Christmas Show, an annual fundraising concert held at Toronto's Mod Club, in which Kim is joined on-stage by a number of Canadian pop stars ranging from Luke Doucet to Alex Lifeson of Rush, to perform seasonable material.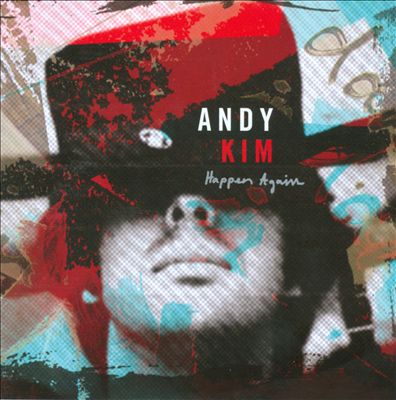 In 2010, Andy Kim returned to the recording studio and released a comeback album, Happen Again, which included some of the songs he'd written with Robertson and Sexsmith. Kim's connection to Broken Social Scene's Kevin Drew stayed strong through the years, and eventually the two collaborated on an album. The resulting It's Decided had a strong indie rock influence and featured contributions from Dave Hamelin of the Stills, John McEntire of Tortoise (and a multitude of other projects), and Ohad Benchetrit of Do Make Say Think. The album was released by Arts & Crafts in early 2015.