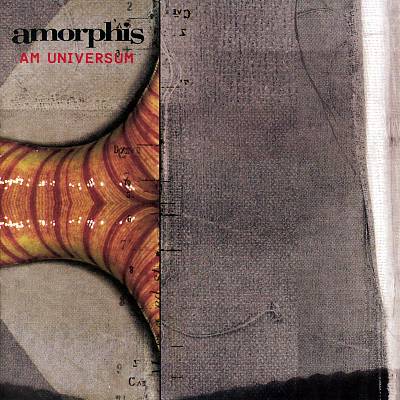 Finland's Amorphis have been standard bearers for Nordic metal since the final decade of the 20th century. Originally conceived as a death metal band, they transcended the genre limitation early on as 1994's Tales From The Thousand Lakes began incorporating elements of folk, Viking, and progressive metal into their sound. 2001's keyboards-and-saxophone-drenched Am Universum went further, threading psychedelia into their sonic quilt. 2009's globally celebrated Skyforger showcased riff driven melodic death balanced with hooky progressive tenets. 2015's Under The Red Cloud took that sound as far as it could go to became a global bestseller. Founding guitarist Esa Holopainen described the band's m.o. this way: "We'll change our style only if we manage to create something ourselves." 2018's Queen of Time managed just that with a meld of prog, psych and driving hard rock; its single "The Bee," climbed international streaming charts. 2022's saw the release of Halo, whose songs utilized shifting time signatures, intricate melodies, choirs, and ever changing dynamics to underscore the band's unique, unrivaled folk-cum-melodic death metal fusion.
Lead guitarist Esa Holopainen and drummer Jan Rechberger formed Amorphis in 1990. To complete their lineup they recruited vocalist/guitarist Tomi Koivusaari and bassist Olli-Pekka Laine. They released a demo in 1991 called Disment of Soul. The demo proved successful in receiving attention for the group. They signed with Relapse and released a self-titled EP that year. They issued the Tomas Skogsberg-produced The Karelian Isthmus, in 1992, their full length debut. Its gritty sound and mutant brand of thrash-intensive death metal drew notice across Europe, winning slots for them on main stages at metal festivals across the European Union. The following year, their initial demo was re-released as Privilege of Evil. 1994 saw the release of controversial game changer Tales from the Thousand Lakes. While fans of their debut had a difficult time embracing the band's new reliance on folk melody, keyboards, and the balance of clean and dirty vocals, the rest of the world embraced the set as an innovative work from an emerging major talent. The set became a skeletal template for the band's signature sound. Just before their support tour, Amorphis hired keyboardist Kim Rantala as a full time member, replacing studio-only sideman Kasper Mårtenson. An EP entitled Black Winter Day was released 1995.
1996's Elegy, the band's third longplayer, showcased a six-member lineup, with second vocalist Pasi Koskinen alongside new drummer Pekka Kasari who replaced founding kit man Jan Rechberger. Rantala left the group in 1998 and was replaced by Santeri Kallio. Amorphis signed to Nuclear Blast and released 1999's Tuonela. It proved even more controversial with early fans as its sonic palette expanded to include hooky hard rock and wah wah driven progressive metal. That said, its relentless touring --and cherished place on the traveling Nuclear Blast Festival's main stage -- drove the album into the German Top 40, making the band's most commercially successful album to date. The following year, Niclas Etelävuori replaced Laine on bass.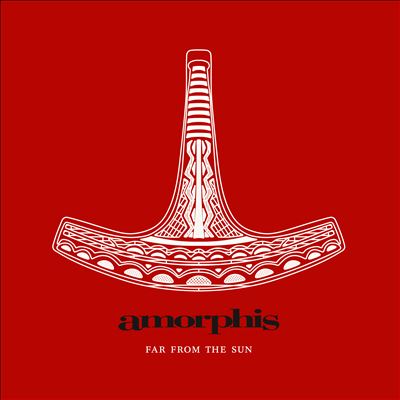 In 2001 the band went in an even more experimental direction. With producer Simon Efemey (Paradise Lost) they put a greater focus on keyboards and included saxophone (and even a musical saw) in their approach. It only served to spread the band's reputation for innovation. Rechberger rejoined the band in 2003 just in time to record Amorphis' sixth studio album, Far from the Sun. Koskinen left the band in 2004 to focus on raising a family and was replaced by lead vocalist Tomi Joutsen. After touring the world,
Amorphis began work on a series of concept albums based on the famous Finnish epic poem The Kalevala, releasing Eclipse in 2006, Silent Waters in 2007. Joutsen's powerful, accessible lead vocals served to expand the band's fanbase. In 2009 the band closed the Kalevala trilogy with Skyforger, produced by Mikko Karmila. Posted in its entirety for a week before release on the band's MySpace page, the set introduced more mainstream "pop" element sinto their songwriting creating a truly melodic approach to heaviness that proved influential. In 2010, Amorphis decided to revisit some older work, re-recording radically different arrangements of early material in their current style for Magic and Mayhem: Tales from the Early Years. They also released four disc live audio video document Forging the Land of Thousand Lakes in celebration of their 20th anniversary.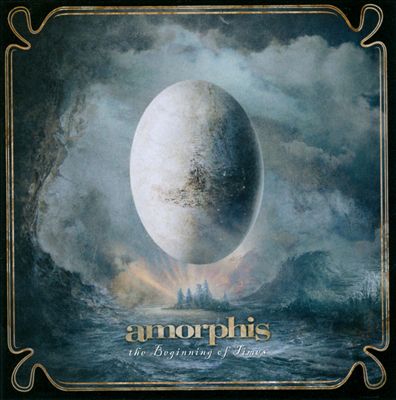 Looking back to the past was simply a way of honoring it, however, and Amorphis pushed ahead with The Beginning of Times, which combined Joutsen's clean singing with earth-shaking guttural growls, and wove aggressive death metal into the melodic prog mix. Two years later, the band enlisted Peter Tägtgren as producer for Circle, a recording that took a less epic approach and utilized early black metal and folk elements amid melodic -- though extreme -- progressive death metal.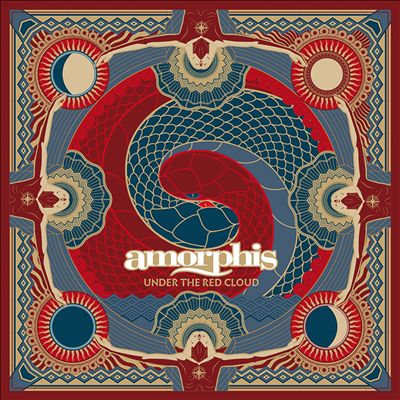 In 2015, the band undertook a European tour to commemorate the 20th anniversary of Tales from the Thousand Lakes. That summer they also released the Jens Bogren-produced Under the Red Cloud, a new set that featured substantive guest appearances from flutist Chrigel Glanzmann (Eluveitie), drummer Martin Lopez (ex-Opeth), the Österäng Symphonic Orchestra, and vocalist Aleah Stanbridge (Trees of Eternity). The set charted across Europe and topped the metal charts at streaming. It also marked the final appearance of bassist Niclas Etelävuori with Amorphis after 17 years.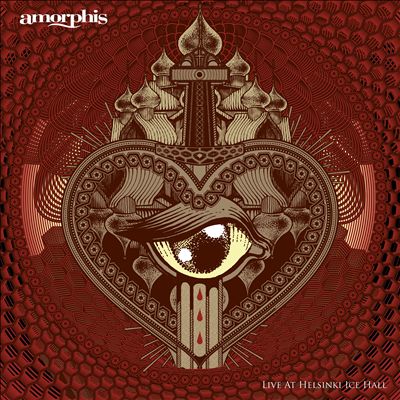 In March 2018, the band issued its most successful single "The Bee" ahead of 12th studio long-player Queen of Time, that arrived the following month. Produced once more by Bogren, the set featured the return of founding bassist Olli-Pekka Laine amid an ambitious slate of songs that included choirs, an orchestra and numerous guest spots -- vocalist Anneke van Giersbergen, Loudness guitarist Akira Takasaki and Shining saxophonist Jorgen Munkeby all made appearances. Queen of Time also reached into the top five at streaming. After spending the rest of the year and most of 2019 touring, the band settled into quarantine in 2020 to sit out the COVID-19 pandemic. They returned in 2021 with Live at Helsinki Ice Hall, the document of a homecoming show two years earlier. Throughout the year Amorphis worked on new material in the studio with Bogren. Several singles appeared in 2021 including "Brother and Sister," and "Daughter of Hate" / "House of Sleep." In February 2022, Amorphis released Halo, a sprawling, hook-laden, meld of psychedelic hard rock and progressive folk metal.