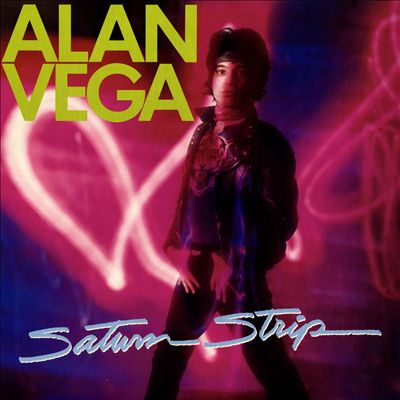 As half of the pioneering electronic punk duo Suicide and a solo artist, sculptor, painter, and writer, Alan Vega pushed his art to its limit. With Suicide, Vega's unwaveringly intense vocals -- which combined the magnetic snarl of a '50s rocker with the unbridled expression of a Beat poet -- were the perfect contrast to Martin Rev's icy, minimal electronics. However, on early solo albums such as 1980's Alan Vega, he distanced himself from his former band's sound and concentrated on the twangy roots of his music, bringing the influence of Gene Vincent and Roy Orbison to the surface. With 1983's major-label release Saturn Strip, he balanced his pop and experimental sides, but in the '90s, with Suicide's legacy firmly in place and the band touring and recording when they saw fit, Vega returned to more uncompromising sounds on solo albums such as 1995's New Raceion. He also collaborated with artists ranging from Ben Vaughn and Alex Chilton on 1996's Cubist Blues to the members of Pan Sonic on 1998's Endless. In the 2000s, his music remained unapologetically challenging as he railed against injustice over caustic electronics and beats on 2007's Station and 2017's posthumous It. The series of archival releases that began with 2021's Mutator confirmed Vega was as tirelessly creative as he was prolific.
Vega was born in Brooklyn, New York, in 1938 to parents who were Eastern European Orthodox Jewish immigrants. He went to Brooklyn College in the '50s, initially studying astrophysics before switching to fine art once a teacher saw his sketches. After studying under abstract painter Ad Reinhardt and Swiss painter/engraver Kurt Seligmann, Vega graduated in 1960 and spent the next few years pursuing his career as an artist. A member of the Art Workers Coalition, he moved from paintings to light sculptures, for which he earned acclaim. In 1966, he met Martin Rev, and with guitarist Paul Liebgott, eventually formed an early version of Suicide. Three years later, state funding allowed Vega to open MUSEUM: A Project of Living Artists, an artist-run, multimedia, 24-hour Manhattan gallery that later served as the stomping grounds for the likes of the New York Dolls, Television, and Blondie. A particularly wild 1969 Iggy & the Stooges concert made him realize the provocative, situational possibilities of live music, and by 1971, Suicide had pared down to Vega and Rev. The duo's minimalist, aggressive music -- a fusion of Rev's ominous, repetitive keyboards and Vega's rockabilly snarl -- helped paved the direction for the electronic artists of the future.
When Suicide disbanded in 1980, Vega and Rev undertook solo careers. Released by PVC in 1980, Vega's self-titled debut album concentrated on the rockabilly influences of his former group's music and spawned the single "Jukebox Babe," which became a hit in France. He continued in this vein on the following year's Collision Drive, a set that featured covers of Gene Vincent's "Be Bop a Lula" as well as Suicide's "Ghost Rider." For 1983's critically acclaimed Elektra Records debut Saturn Strip, Vega added some synth pop sheen to his music with the help of producer Ric Ocasek and Al Jourgensen. Vega's next album, 1985's Just a Million Dreams, was produced by Chris Lord-Alge and further polished his music. Though Elektra dropped him following the album's release, he met his future collaborator and wife Liz Lamere -- a corporate lawyer who had also played drums in punk bands -- at a party for Just a Million Dreams.
In 1988, Suicide reunited for the first time, resulting in their third album, the Ocasek-produced A Way of Life. As the '80s became the '90s, Vega explored new media outlets: Deuce Avenue War/The Warriors v3 97, his first book of photography, appeared in 1990, while Cripple Nation, a collection of prose and lyrics, bowed in 1991.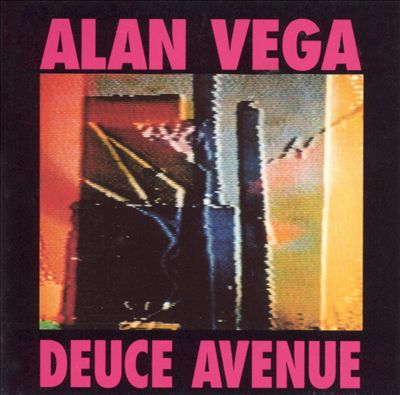 His first album with contributions from Lamere, 1990's Deuce Avenue, returned to the electronic sounds of Suicide and added hip-hop-influenced beats and scratching, an approach he continued on the following year's Power on to Zero Hour. Following another tour with Suicide, in 1994 Vega worked with Mercury Rev on "Dead Man," lending his spoken-word vocals to the B-side of the Everlasting Arm single. He resurfaced as a solo artist with 1995's New Raceion, an album that added hard rock and tropical rhythms to his more expected musical territory. He delivered the claustrophobic Dujang Prang in 1996, a year that also saw him work with Alex Chilton and Ben Vaughn on Cubist Blues and with Ocasek and Gillian McCain on Getchertikitz. More collaborations followed, including 1998's Endless, a collaboration with Finnish electronic duo Pan Sonic under the name Vainio Väisänen Vega, and that year's Righteous Life with Stephen Lironi as Revolutionary Corps of Teenage Jesus. Vega remained busy in 1999, issuing the score to Philippe Grandrieux's film Sombre, appearing on Étant Donnés' album Re-Up (which also featured Genesis P-Orridge and Lydia Lunch), and releasing his own album 2007, a dark, personal set of songs inspired by the state of the world and the birth of his son.
In the early 2000s, Suicide reunited again, this time touring and releasing 2002's American Supreme. That year, Vega also presented Collision Drive, an exhibit of some of his sculptures from the '70s, at the Manhattan gallery of art dealer Jeffrey Deitch.
A second Vainio Väisänen Vega album, 2005's Resurrection River, appeared on Mego. Five years in the making, 2007's apocalyptic Station was released by Blast First Records. In 2008, Vega celebrated his seventieth birthday with a series of limited-edition EPs featuring covers of his work by artists such as Bruce Springsteen, Primal Scream, Lydia Lunch, and the Horrors. The next year, the Museum of Contemporary Art in Lyon, France staged a major retrospective of Vega's artwork. He then collaborated with Marc Hurtado (one-half of Étant Donnés) on 2010's Sniper.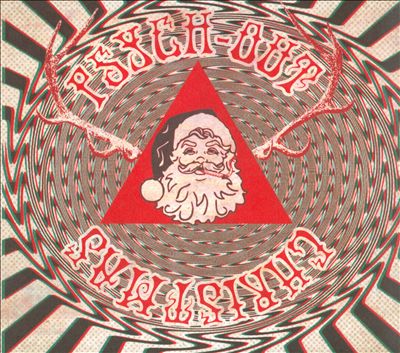 Following a 2012 stroke, Vega's musical output slowed as he concentrated on his visual art. However, he struck up a friendship and collaboration with Jared Artaud of the minimalist Brooklyn band the Vacant Lots after the group covered his "No More Christmas Blues" for the 2013 compilation Psych Out Christmas, and collaborated with them on a 2014 split-single. In 2016, he appeared on French singer Christophe's album Les Vestiges du Chaos, contributing vocals to the song "Tangerine." That July, Vega died at age 78. At the time of his death, he was working on new music in collaboration with Lamere, and in 2017, these recordings were released by Fader as the album It. In 2021, Sacred Bones began a series of archival releases with that April's Mutator, an album Vega recorded with Lamere in 1995 and 1996 that folded hip-hop influences and field recordings into its attack. That July, In the Red Records issued After Dark, a collection of 2015 improvisations recorded at New York's Renegade Studios with Vaughn on guitar, Barb Dwyer on bass, and Palmyra Delran on drums.